Technology is changing the way everything is done. Today, it's possible to just open a reliable site and read news from different topics on your smartphone, tablet, or computer. There's no need to spend money on buying the local daily. Additionally, you can log in anytime and read breaking news without waiting to watch the news on TV or read the newspaper the next day. Here're 6 things to expect from a Nigerian news site.
News from your neighborhood
The most obvious thing you'd look for when reading news is what's happening in your neighborhood. Well, a good site will not disappoint on this. You're bound to find a variety of news stories covering various areas in Nigeria. These cover social life, politics, sports, or education. The good is that the site is regularly updated to ensure you can't miss any breaking story.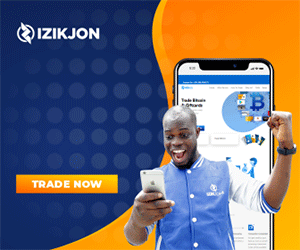 New MP3 music
A good site with news might also have some free music from top artists in the country. This music is regularly updated with the latest being on the top. The good thing is this music is totally free. You can just listen to any song from your favorite artist with the music player on the site. This has a volume controller to manage your listening experience. Additionally, you can also download any song of your choice. You just have to right click on the music player as the music is playing and select "Save As". This is a wonderful idea to build your music collection all at zero cost.
Latest gist
The best thing to look for when checking out a news site is Naija latest gist. A reliable news site is not all about letting you know how a corper member was killed at Ambrose Ali University or Senator Adeleke's examination malpractice woes. The site also has news about celebrities to wind down after a hard day or to keep abreast of what's happening in the entertainment circle. It's here where you will about Chacha Eke celebrating her daughter's 5th birthday or Cristiano Ronaldo's aspirations for his son's football career.
Nigerian music videos
Apart from MP3 music, you can as well find the latest music videos to watch. These are high resolution and official videos released by the musicians. The good thing is these music videos load fast regardless of your internet speed. This eliminates the need to worry that they will eat up your data bundle. This is a wonderful idea to keep abreast with your musician's progress without waiting to watch the music on TV.
Comedy skits
Nigeria has many amazing comedians. Therefore, it wouldn't be fair to check a site and miss a chance to catch a glimpse of the nation's comedy talent. You can just check out the "Comedy Skits" section on the site to watch these comedians at work. These might include famous ones like Dan "D" Humorous and other amazing young acts.
Trending news
There's more to news than local news, Naija gist, and music. You can access trending news from all over the world on the same site. There's no need to visit another site to see what's trending worldwide. You just have to check the "Viral" section to access all breaking news stories.
Reading news online is a convenient and cost-saving idea. However, ensure to find a site with features such as those above to enhance your reading experience and bookmark it.