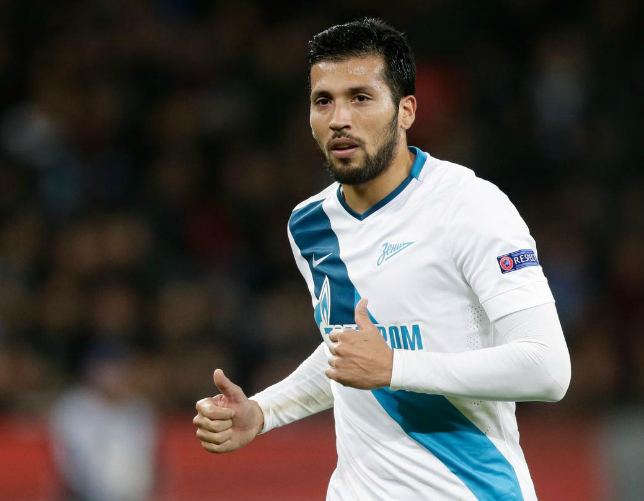 Report has suggested that Arsenal are making a move for Manchester United target Garay, The Zenit defender was link with united last season, But the transfer didn't take place due to some issues.
But now,  according to reports Arsenal are preparing £13m bid to Zenit for the Argentine Defender.
Source in Italy says that, Arsene Wenger has made the first step towards a deal.
United's attentions are elsewhere as they work on a deal for Real Madrid's Sergio Ramos
Garay is said to be keen on a move after failing to settle in Russia.
He is also said to be concerned about his long-term position in the Argentine national side, although he was selected for this summer's Copa America