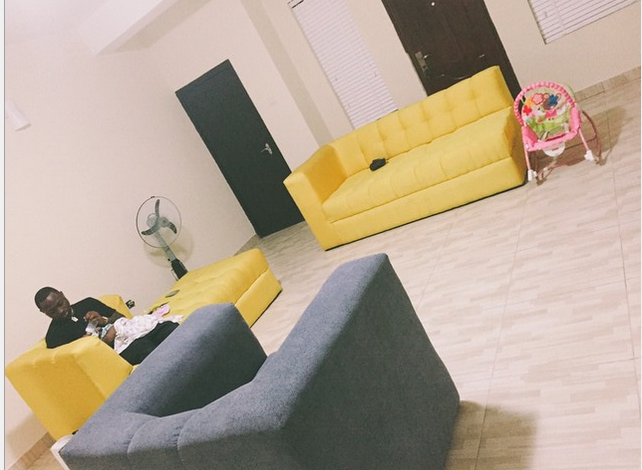 Awww… Don't babies just bring out the soft side in you ? Davido shared this photo of himself feeding his baby last night ..He said:
ON DUTY… LAST NITE WAITING FOR MAMA TO SLEEP SO DADDY CAN GO FINISH HIS ALBUM LOL !
So adorable, not like few years back when most men would deny their babies so they won't get betrothed to their baby mama .