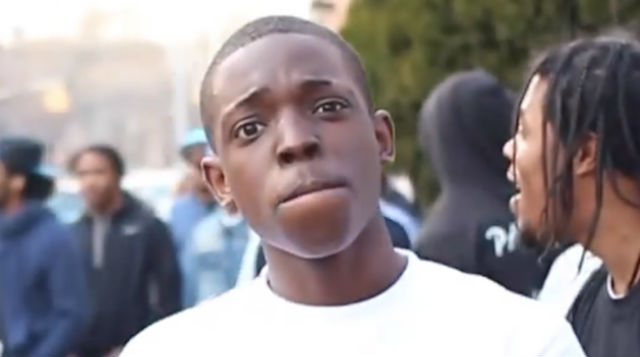 News went viral days ago that Popular American rapper from Brooklyn, Bobby Shmurda was stabbed to death inside the jail where he was being held by his cell mate with a pocket knife.
The hoax news which was first reported by Huzlers.com is fake and a hoax as Bobby Shmurda has become a victim of a viral death hoax which says he was "Stabbed to death in Rikers Island jail by his cell mate"
"Although authorities are not sure what caused Mauldin to murder Bobby, it is believed Bobby Shmurda's song lyrics and rap personality might have played a role," the fake report stated.
The hoax news by Huzlers has gained its attention in social media with over 14,000 Facebook shares and over 300 twitter posts as of early Saturday. "He was alive a week ago….Bobby Shmurda Stabbed to death in jail by cell mate," said 'Karl along' on Twitter.
"Hell….noooo say it ant so," cried another person with the profile 'FLIGHT 4RM DA 806'.
"Oh God??" exclaimed another Twitter member sharing the link to the Huzler.com article.
Bobby, 20, is best known for his song "Hot N*gga" released in July 2014. The song debuted the "shmoney dance," which went viral after its music video was released.
Bobby was arrested on 17th of December by The New York City Police after being accused of being the ringleader of a Crips gang known as GS0, which apparently shot into a public crowd murdering a member of a rival gang.
The aforementioned fake news site posts hoax news articles with the disclaimer: "Huzlers.com is a combination of real shocking news and satire news to keep its visitors in a state of disbelief."
In the most recent case, the same site was responsible for triggering worldwide frenzy with the claim that Earth was going to experience six days of total darkness in December.