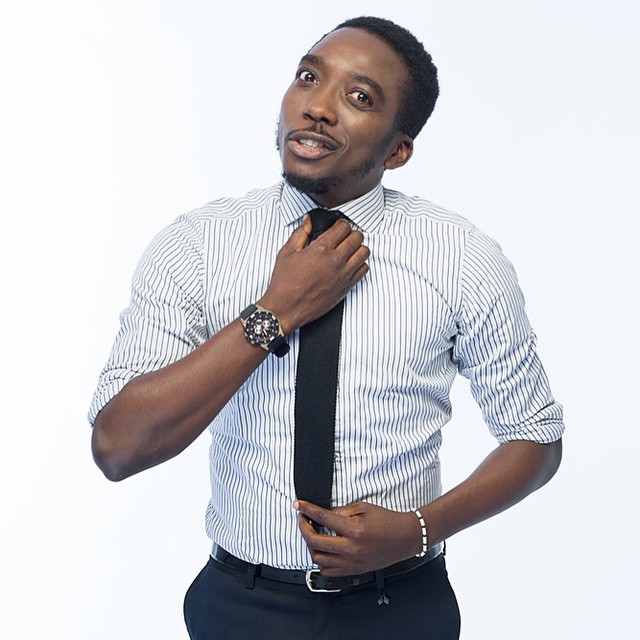 One of Africa's Finest Comedian, Bovi Ugboma was involved in a car accident.
The accident which happened last night, May 18, 2015 had The comedian come out alive, he was only injured in his left eye.
Narrating how the accident via his Instagram account today, Bovi said he initially thought his injuries were worse.
"Out of hospital, hale and hearty! Just an injured left eye! Last night was nearly the end. On my lane jejeli and this guy rams into me at an intersection. Carry my car dump for side walk like small pikin wey no dey hear word" he wrote.
"I was sure I had been blinded and broken my hip. First thoughts were my family, my debtors of since last year and my jokes wey some people go just thief! But as usual, Godwin!!! When your life flashes before your eyes, it's like that missed call you never heard ring" he further wrote.
His caption which is laced with his trademark humour shows that Bovi is quickly recovering.