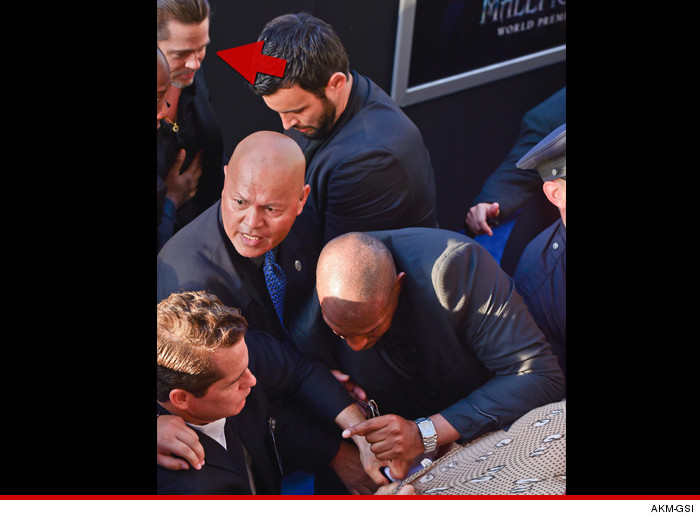 After being one of the last to happily arrive to the blue carpet hand-in-hand with his lady Angelina Jolie for the Hollywood premiere of Maleficent, the hunky star found himself in a very awkward and almost physical situation.
Brad Pitt was the target of a crazed man who jumped a barrier and made contact with the actor while he walked a red carpet — and the LAPD currently has the man in custody.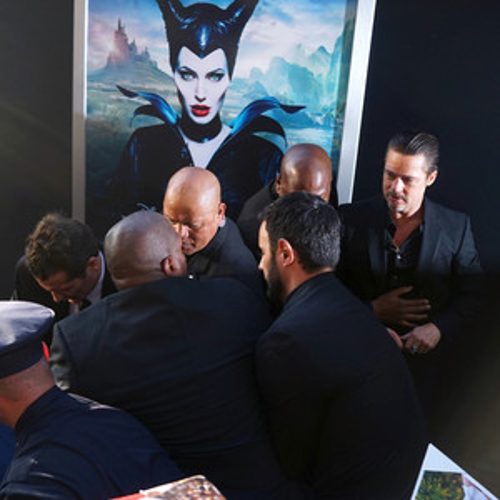 Pitt was at the El Capitan theater in Hollywood for the premiere of wife Angelina Jolie's new Disney flick "Maleficent" … when a man suddenly jumped the fence and ran up to the actor while he was walking down the red carpet.
The man actually made contact with Pitt's face before being nabbed by cops. It's unclear what the man's intentions were.
Law enforcement sources say the man is currently being detained by LAPD — and will be booked for misdemeanor battery.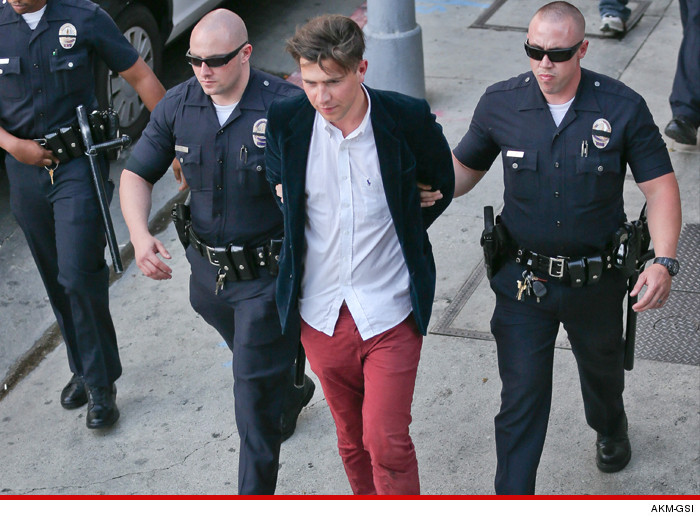 This is not his first time of crashing a red carpet. Infact, the whacked out fan turned out to be the moron Ukranian reporter, Vitalii Sediuk,  who also got slapped for trying to KISS WILLSMITH, was arrested after he crashed the Grammy's, and once got a face full of Leonardo DiCaprio's crotch.  
Regardless, it doesn't seem like Brad pitt was fazed by the surprise encounter in the slightest. Photos taken of the actor directly after the incident occurred show him smiling and waving at fans while also laughing (presumably about the whole thing) with his bodyguard.
Brad Pitt isn't only there to support his fiancé, but also his youngest daughter Vivienne, who plays a young Aurora in the film.