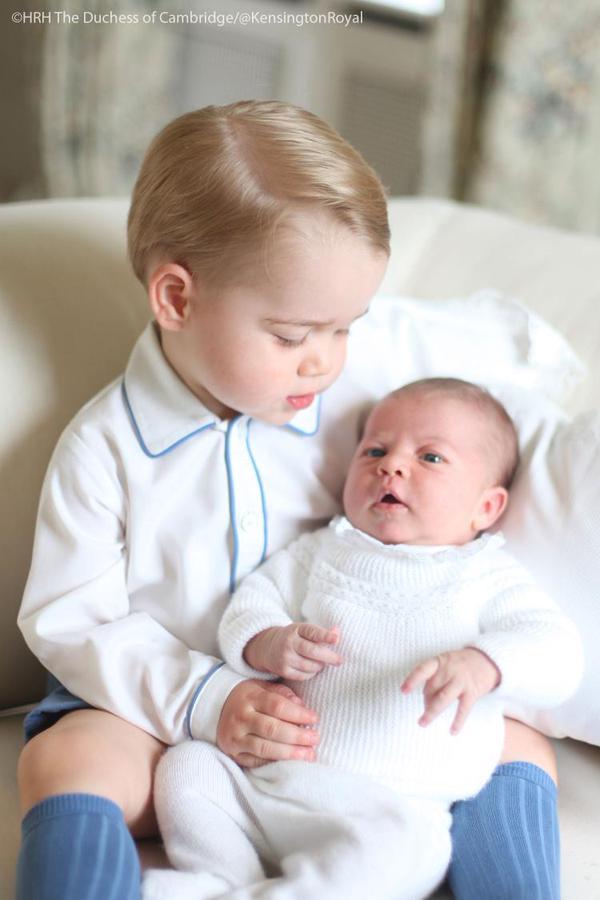 You go Awwwww when you see this photo yeah ? It's just too cute … you can tell that George is going to grow up to be a charming Prince … a perfect gentleman at that. *Grin*
This adorable new portrait of Princess Charlotte and her big brother Prince George, was shared on the royal twitter account.
Reports claim that the photo was taken by their mum, the Duchess of Cambridge.. Nice!