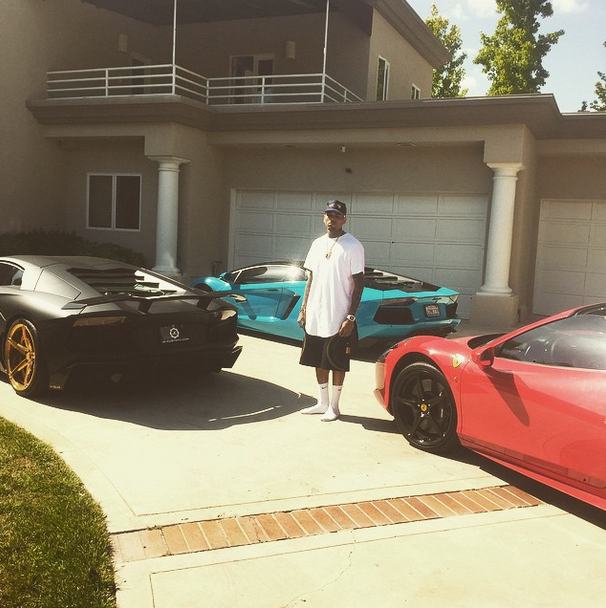 It seems Chris Brown has come to realize that Karrueche Tran is done with him for good. Her actions yesterday proved it… After fathering a child with an acquaintance of hers, Karrueche has stood strong and neglected to give in to pressure.
On Thursday night, Chris Brown stalked her all over LA, hitting her door as early as 3am and forcing her to leave her house, following her through clubs and all… (Read Here)
After the embarrassing saga, Chris took to Instagram to post a photo of his daughter, and one surrounded by his fleet of Ferrari/Lamborghini cars with words:
The first day of the rest of my life..
Hopefully, he would stand by his words this time. It was just last week he wrote an emotional note about how love is the main cause of his problems.