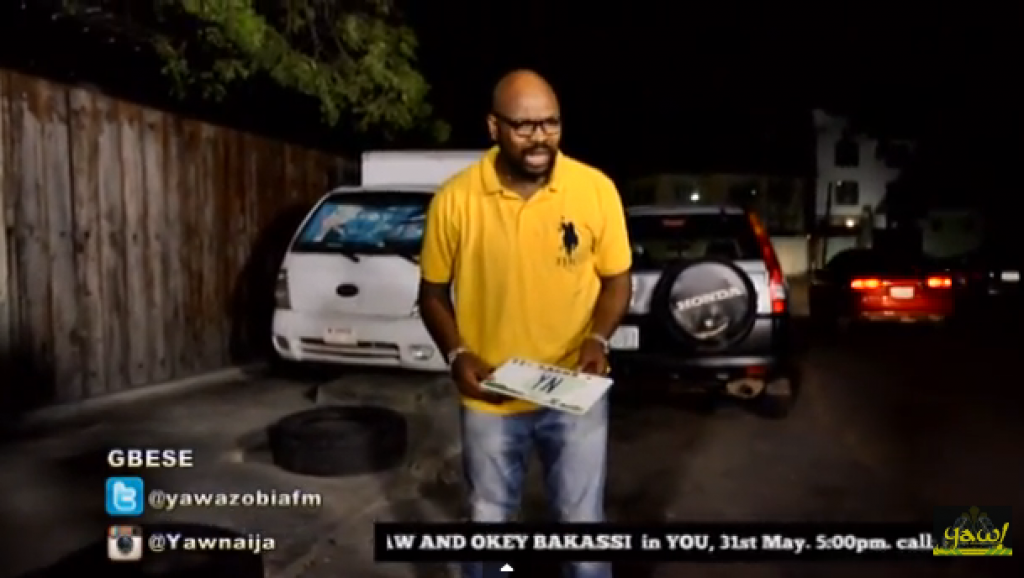 This is perhaps the most challenging time for popular OAP, Yaw, whose SUV Jeep worth over N 20m was stolen yesterday while he was celebrating democracy day.
OK! That is not the exact story, this is…
Popular OAP, Yaw has teamed up with comedians, Elenu, Nedu, Senator and Guvnor for a hilarious skit, to give fans an idea of what to expect at his upcoming show, Yaw Live On Stage holding this Sunday, May 31st 2015 at Eko Hotel and Suites.
ENJOY!