Daniel Wales Biography – Founder/CEO Wales Kingdom Capital
Posted by YabaLeftOnline Media on November 30, 2020
JAIYEOBA Daniel or "Daniel Wales" is the Chief Executive Officer of Wales Kingdom Capital (WKC), an entrepreneur, businessperson, opportunist and Africapitalist who is gradually achieving a lifelong dream of transforming the continent through long-term investments, creating both economic prosperity and social wealth through his establishment.
Daniel Wales Biography — Early Life and Education.
Daniel Wales was born in Ibadan, Oyo state, Nigeria but has lived most of his years in Ogun and Lagos state. The first of five children, he was raised in a God-fearing family, with parents who pushed their children to be the best version of themselves.
Wales had his primary education in UNIQUE Model School, Ibadan and attended PERISCOPE International College, Ibadan before transferring to the Federal University of Agriculture, Abeokuta, where he graduated with a Bachelor's degree in BANKING & FINANCE.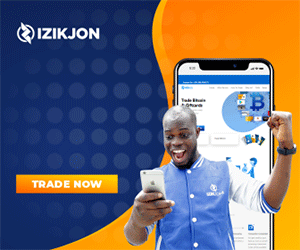 Wales had a normal childhood but was not the regular average child; from a tender age, a gentle, easy-going Daniel had set goals for himself —he had the dream of becoming the youngest black World Bank president— and looked up to the likes of then Central Bank of Nigeria governor, Charles Chukwuma Soludo.
He developed a passion for figures from his teenage years and had a flair for subjects like Economics, Commerce and Accounting; setting academic records in the aforementioned subjects in his senior year in high school. Surprisingly, Wales' flair for figures didn't extend towards Mathematics. A promising young lad, he also engaged in sports and was even the Commissioner for Sports in high school.
CAREER
Having bagged a Bachelor's degree in Banking & Finance in FUNAAB and having a high ambition and drive for success, Wales, with his passion for figures, dedicated a number of years into learning Currency Analysis. His profound success in the field and his desire to eradicate poverty in Africa as a whole, led to the birth of his first ever business, Wales Kingdom Capital — a budding investment outlet in Nigeria, which started its operations on the 10th of March, 2019.
Wales, as an entrepreneur looking to create new business opportunities and achieve his goal of eradicating poverty, drew inspiration of setting up WKC, from Private Equity giants, KKR & Co. Inc.; understanding the fundamentals of their business and implementing them in the structuring of WKC. He also drew inspiration from African Economist, Tony Elumelu — using his achievements in the economic development of Africa as an insight for the actualization of his goals for the continent.

Wales has through his success as an entrepreneur, delved into the world of business where he majorly indulges in Real Estate investments. He is an opportunist who constantly embraces ground-breaking ideas to solve the problem of financial struggle in Nigeria. He also empowers Small Businesses to facilitate the growth and development in the SME sector.
Wales finds fulfillment in the legacy that his establishment is building; through its operations, WKC has relatively reduced the number of Cyber Crimes by Nigerian youths in the city it's domiciled in. Financial freedom is also being enjoyed by its thousands of investors who receive a mouth-watering ROI within a period of time.
With notable awards to his name, spanning from college to community awards, Wales has garnered a reputation for himself as a promising Nigerian youth looking to reshape the country's economy one step at a time.. One of his notable achievements is returning to his alma mater to educate the same lecturers who played a role in his academic degree, on financial literacy and inclusion.
Life
Daniel Wales is gradually becoming one of the household names in the Nigerian investment sector and though he's had his fair share of challenges in achieving this feat, he continues to show relentless dedication in actualizing his lifelong dreams.

"Your conviction determines your destination and destiny in life, not your condition" – Daniel Wales
Wales has Zimbabwean life coach, Emmanuel Makandiwa as his greatest inspiration. Through his messages, he gets insights on business strategies that enriches the fulfillment of his African dream.
In his spare time, Wales likes to bond with loved ones, play video games, stream movies and hit the gym occasionally.




Categories: People
0 Responses