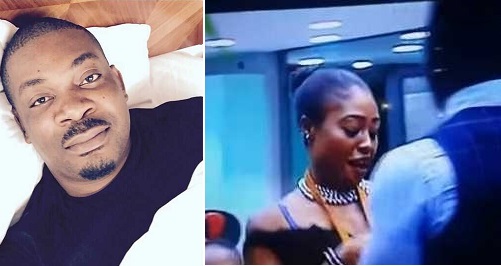 Cocoice went home empty-handed today after she was evicted from the Big Brother House today.. and below is Don Jazzy's reaction to her eviction.
Eyaaa nipple wey dem suck no save cocoice?? There u have it young ones. Protect ur nips. 🏃🏿🏃🏿

— ITS DONJAZZY AGAIN😉 (@DONJAZZY) February 12, 2017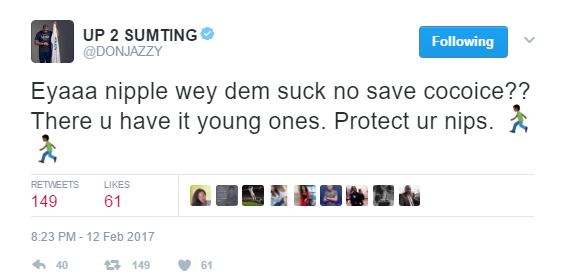 Recall, Cocoice bared her nips for bassey to suck on Life TV (See video here).. Perhaps she felt that move might save her from Eviction Tonight.. Well, guess the move came late.
Also see the 2 new fake Big Brother Naija housemates