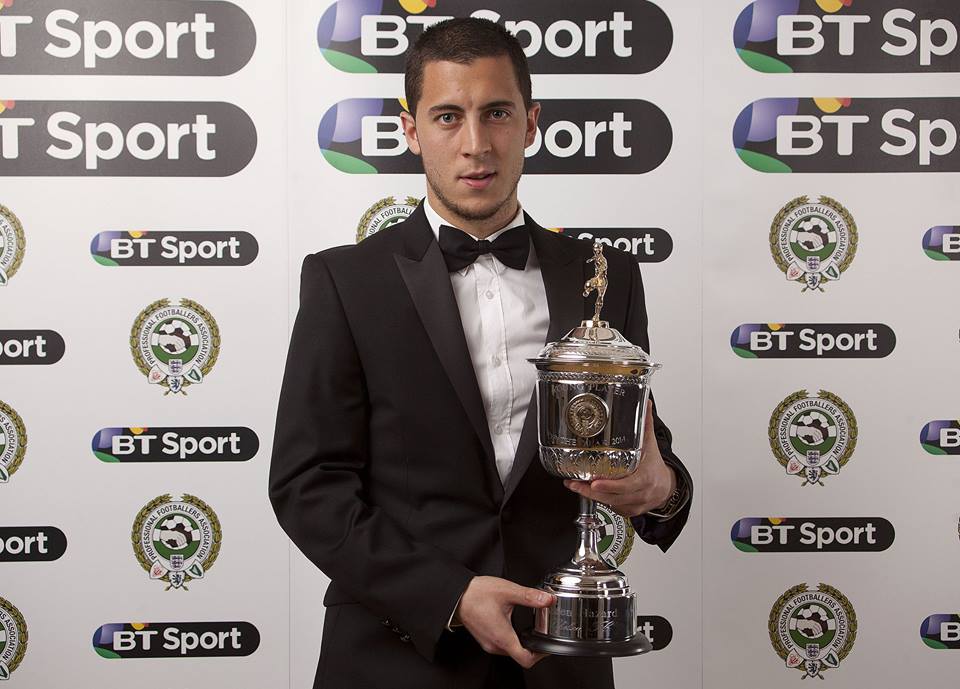 Chelsea midfielder Eden Hazard has been voted and awarded with the 2015 Best Footballer of the Year by the Football Writers' Association, few weeks after receiving a similar award from the country's Professional Footballers' Association.
The Belgium international, who joined Chelsea from Lille for £32 million ($50 million, 45 million euros), topped the poll of more than 300 journalists with 53 percent of the vote.
Tottenham Hotspur striker Harry Kane was the runner-up, with Chelsea captain John Terry third.
Hazard, 24, has scored 20 goals in all competitions so far this season and created plenty more as Chelsea won a first Premier League title since 2010.
He will receive his latest honour, which was first awarded in 1948, at a dinner in London on May 21.
FWA chairman Andy Dunn, of the Sunday Mirror, said: "The list of truly world-class players on the Football Writers' Association roll of honour is a long one and Eden Hazard is a worthy addition.
"A creator, a goalscorer and the hardest of workers, Hazard has been a constant source of threat for the Barclays Premier League champions.
"But it is not just his trickery, his pace, his artistry and his marksmanship that make Hazard such an invaluable component of Jose Mourinho's Chelsea squad, it is his durability.

"Hazard has started all 36 Premier League matches and, considering the particularly close attention he receives from opponents, that is a feat in itself," Dunn added.