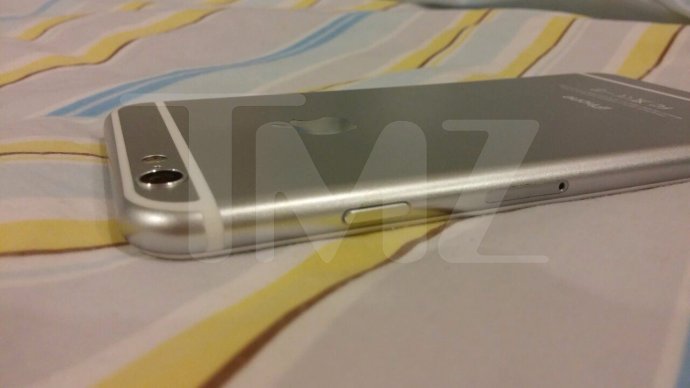 Yes, folks, celebrity gossip and sometimes hard-ish news site TMZ got its hands on photos of what looks like an Apple iPhone 6.
On Friday, the site, best known for breaking celebrity news, waded deep into nerd culture and unveiled a collection of images that may be of the rumored 5.5-inch (or 4.7-inch, it's hard to tell) iPhone 6.
The phone was allegedly smuggled out of a Foxconn factory in China, where Apple's iPhones are manufactured, and was photographed by a friend of an ex-factory employee.
The images look a lot like others we've seen of the rumored phone. It's larger than an iPhone 5s and iPhone 5, which is pictured in some images to show size comparison. It has a body similar to an Apple fifth generation iPod, and there's a new sensor on the front.
The images include a shots of the device's back, front and side. It looks larger and even a bit thicker than Apple's current devices. We especially like the photos where the guy is holding the iPhone 5 and possible iPhone 6 in front of his face, which is blacked out to protect his identity.