There was a fire outbreak at Disney World Magic Kingdom in Orlando, Florida on Saturday night.
Some embers from fireworks started a fire at Disney World's newest ride called "the Seven Dwarfs Mine Train," CNN reports.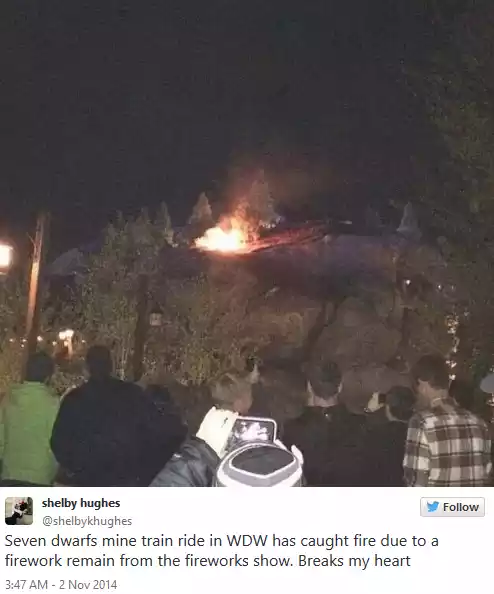 Fortunately, no one got injured, as passengers that were on the ride were able to land safely and quickly.
The incident has established renewed safety concerns amongst parents who thought of Disney as a safe place for their children to visit.
However, the management of Disney have assured all patrons that the incident was just a once in a lifetime incident, and that the venue remains very safe and secure.