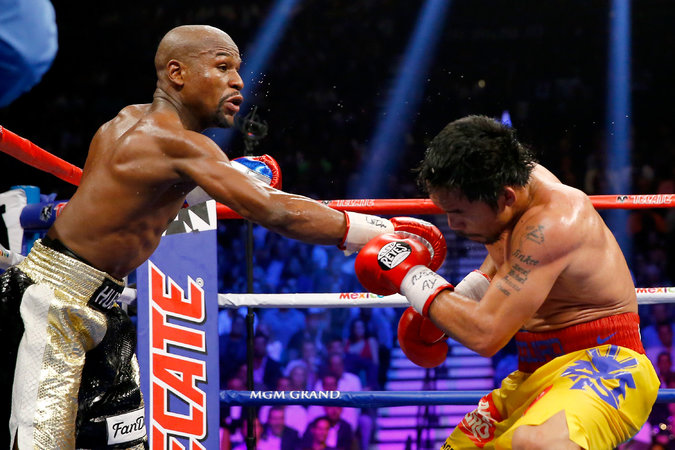 Floyd Mayweather Jr. defeated Manny Pacquiao in an unanimous decision. The American professional Boxer still remains 'Undefeated'
Pacquiao was the more aggressive fighter, and thrilled the heavily pro-Manny crowd in the middle rounds with a few left hands to Mayweather's jaw. But ultimately Mayweather's legendary defense was too good, and he took control of the fight in the latter rounds.
The judges scored the fight 118-110, 116-112, 116-112. Mayweather lands 148 of 435 punches (34%), Pacquiao just 81 of 429 (19%).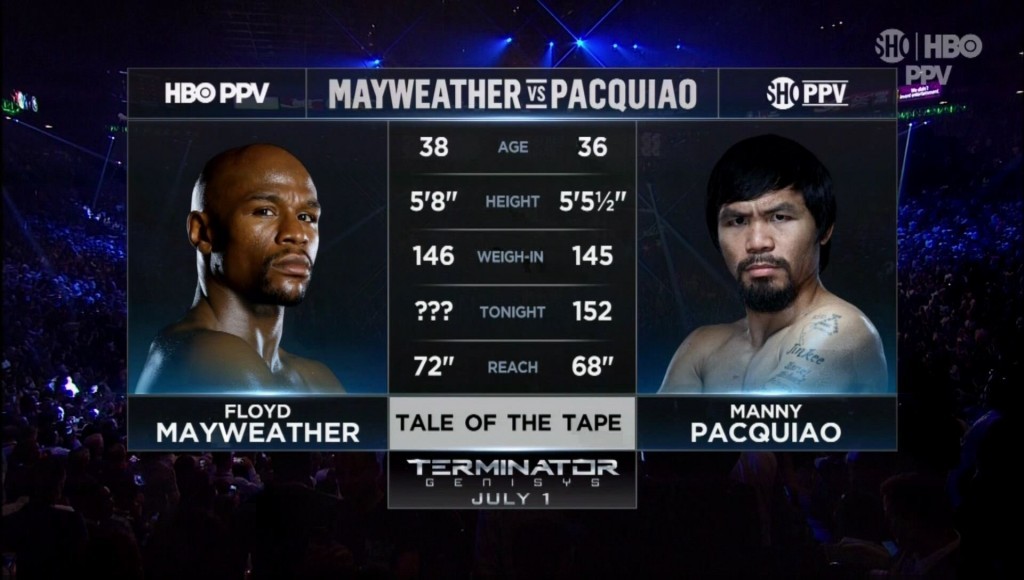 Here's Manny Pacquiao Reaction:
It was a good fight. I got him many times I saw the punches. I thought I won the fight. He is moving around, it is not easy to throw a lot of punches. I can handle his power. He is not strong like some others. He's not bigger than me, the size doesn't matter, I have fought bigger guys.
What Floyd Mayweather said to a solid chorus of boos:
First off, I want to thank God. I want to think all the fans around the world. This was a hell of a fight. I take my hat off to Manny Pacquiao, now I see why he is one of the guys at the pinacle of boxing. I am truly blessed. Manny Pacquaio is truly blessed. I am a calculating fighter. He is a tough competitor. I had to take my time with him. My last fight is in September.