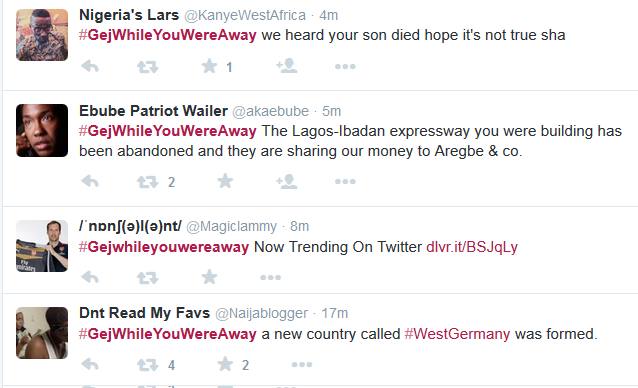 It is tagged as one of the most interesting and fun social media networks in the country. Twitter is a place where different people of different races are allowed to share their thoughts in whatever and whichever way seems pleasant to them.
Ranging from companies to websites, to celebrities to politicians, Twitter has sure gone a long way in Socialism in Nigeria. A new trend has emerged on the social network as lots of users are updating former President Goodluck Jonathan on the recent developments since he passed the Presidential Baton to President Muhammed Buhari.
A lot of these "Tweeps" as they're called have no chills though. While some of their tweets on the trend are absolutely hilarious, some are also very true.
Knock yourself out with some of the tweets on the trend #GEJWhileYouWereAway: