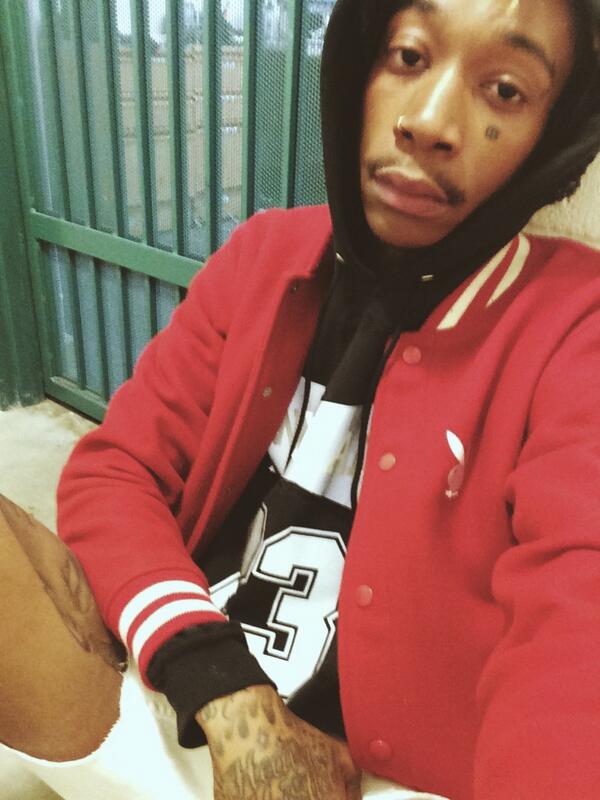 Wiz Khalifa wasn't really bothered when he was arrested for weed at an airport. In fact, when the Taylor Gang general got locked up early Sunday morning, he found a way to take a selfie (cell-fie, lool) and post it online for his fans to see.
How would someone have their phone when they're locked up in a cell, you ask? It took a little deception, and the flexing of some star power.
Wiz told "Sway in the Morning" the officer he was dealing with was pissed at him for taking a selfie. "Cause I was like, 'Yo, can I get that phone, man? I really need to call my wife. I gotta tell her what happened.' And he gave me the phone, and I was like, 'Selfie!'"
The rapper said that his arrest, which went down at the El Paso Airport, was due to the fact that he had a grinder. He ended up in jail for less than a day — he got out in time to perform at Soundset Festival in Minnesota last night — and was appreciative of all of the support his fans showed.
"It wasn't really a surprise," he said of the outpouring on social media. "It definitely felt good, though. It's good to see people rally up for a good cause, 'cause you doing something positive over here. I'm a lot of kids' hero. If you were to lock up the Ninja Turtles, I would have did exactly the same thing."
He also said the officers there asked for autographs.. like ten of 'em. But he couldn't decline.