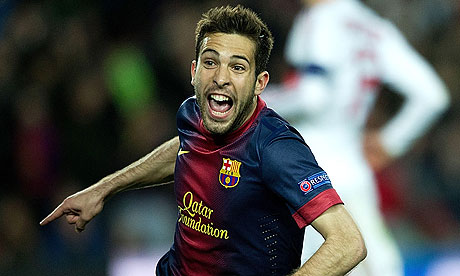 Barcelona defender Jordi Alba will not be moving to Manchester United, as the player ended all hopes of signing him.
According to speculation Manchester united made a move for the defender, But the player has ended speculation,  He told the Red that he will love to end his career at the Camp Nou.
However, the former Bayern Munich and Holland manager won't get his hands on the 26-year-old as he revealed that he will not be leaving the club.
Alba told Spanish media that He would love to spend many year at Barcelona and he is not going anywhere.
"When I was little, I had to leave Barca, but I'm finally back where I wanted to be the whole time.
"I learned a lot in these past three years and have also won several trophies. Nobody knows what the future holds but, if possible, I'd hang up my boots at Barcelona.