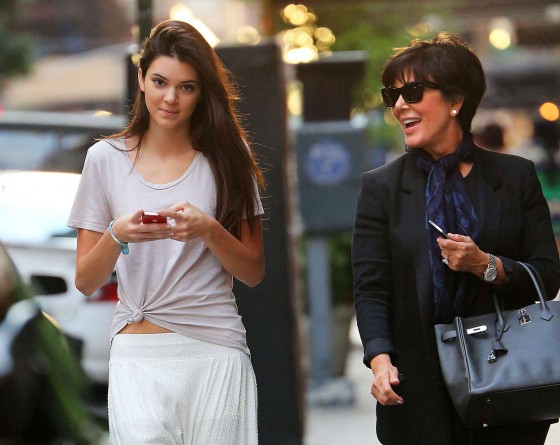 A quite surprising news is been brought to us that the most popular model of 2014, Kendall Jenner fired her mum, Kris Jenner, as her manager. A source told Radar magazine that the young model sees straight through all of her's BS and she won't let her exploit her the same way she did to Kim.
The source also said that the astonishing model has been shopping around for her own personal team that is in no way affiliated with the 'Kardashians' at all… which also "includes a new manager, rep and agent of her own"
Oh well… this would have been quite a hard decision for the model to make but i feel it's worth it because Kris Jenner is too much of a drama queen… hmph!