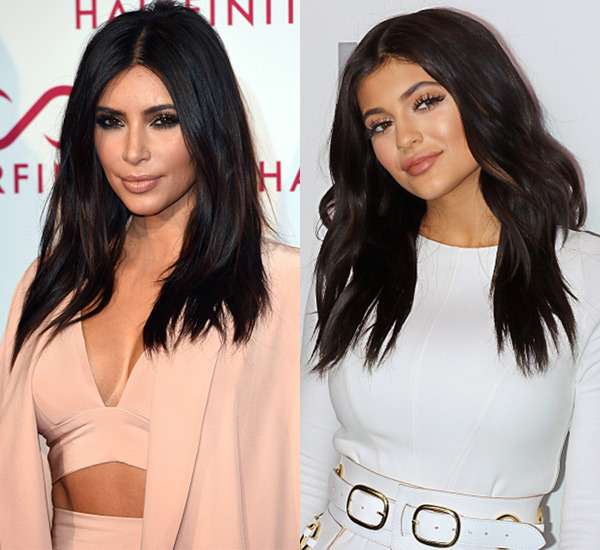 New report allegedly revealed that reality star, Kylie Jenner has spent a whooping two million dollars just to look exactly like her older sister, Kim Kardashian.
A source tells OK! Magazine, "She [Kylie] looks absolutely nothing like she did a few years ago, and it's been the plan all along to transform herself as much as possible into Kim."
However, no specifics were given about what exactly this transformation entailed, but it's allegedly cost the teen a whopping $2 million!
The insider further claims that the 17-year-old has been allegedly undergoing an intense lineup of cosmetic procedures for quite some time, including the which she finally admitted to during an interview on KUWTK in May.
We earlier reported that in that same interview, Kylie explained her insecurity about her looks being blasted by the media."I have temporary lip fillers; it's just temporary lip fillers an insecurity of mine and it's what I wanted to do," the reality star shared in a clip. She saw herself as the "ugly ducking" with beautiful sisters who seemed to have it all. Apparently, Kylie wasted no time in changing that.
"As soon as she was old enough, she decided she was going to do something about it," the source revealed. "She hounded Kris until she signed off on her surgery." the source added.
Although the alleged $2 million is a pretty crazy amount of money, Kylie is reportedly now more confident than ever and thinks she's filling Kim's shoes fast. She has often been confused for her big sis, and her wardrobe has practically become a spitting image of Kim's too.
Even if Kylie isn't wanting to completely steal the spotlight away from Kim, the source says she is pretty happy about the way her transformation is going. "She wants to show off her body and always talks about how Kim must be so jealous, because she's younger and prettier and gets more attention from guys these days," says the insider.