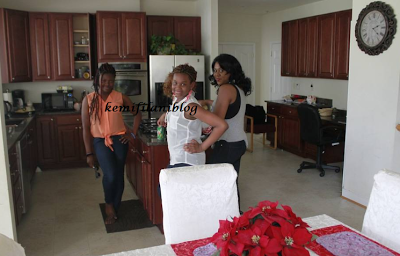 For the very first time, we get to see what Stella Damasus' two daughters Isabel and Angelica look like. Elder sister Isabel who's 14 and Angelica, 11 where just 5 and 2 (respectively) when their father Jaiye Aboderin passed away.
The pair in this photo which hit the internet, are pictured with Stella's rumoured husband Daniel Ademinokan.
The family all reside in the US. Their mother Stella, has up till now managed to keep her daughters away from the public and ever persistent press.
Stella has also been playing step mum to Ademinokan and former wife Doris Simeon's son who is currently in the custody of his father..
We're guessing Stella Damasus is behind the camera taking the photographs (: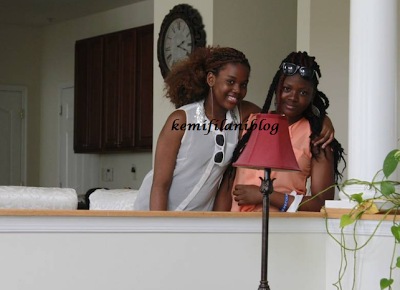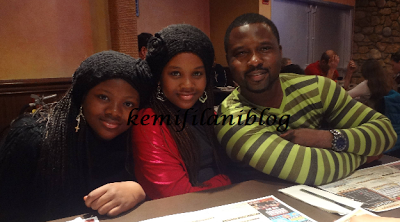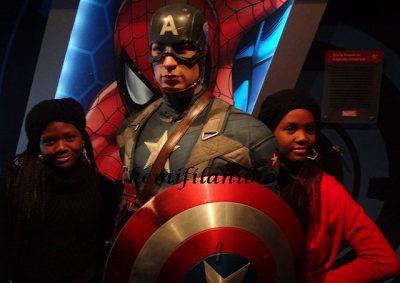 Photo Credit: KemiFilani Blog.