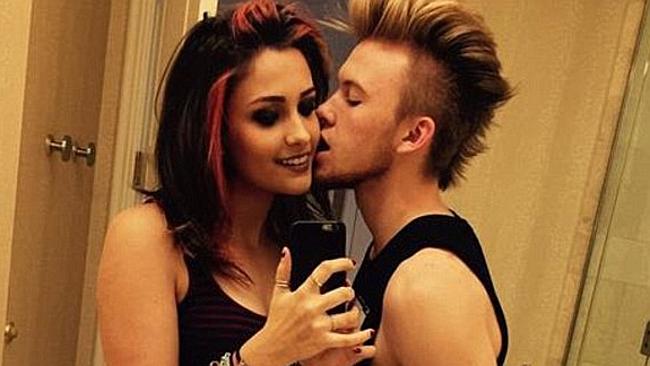 Michael Jackson's Only Daughter, Paris has grown up real well and beautiful. .and yes, she's dating too.
Paris Jackson confirmed her new found romance by posting series of intimate pictures on social media last month. But going by the assumption that her affair is blissful, she has posted another lovely snap shot with her man, Chester Castellaw.
Well, Paris didn't post the new pic, he did. Chester who happens to be a footballer shared the new photo on his Instagram on May 12.
The 18-year-old footballer could be seen giving her an open-mouthed kiss on the cheek as they rocked punk style in the mirror shot.
Paris donned a black vest along with matching black trousers and had a red, black and white checked flannel tied around her waist.