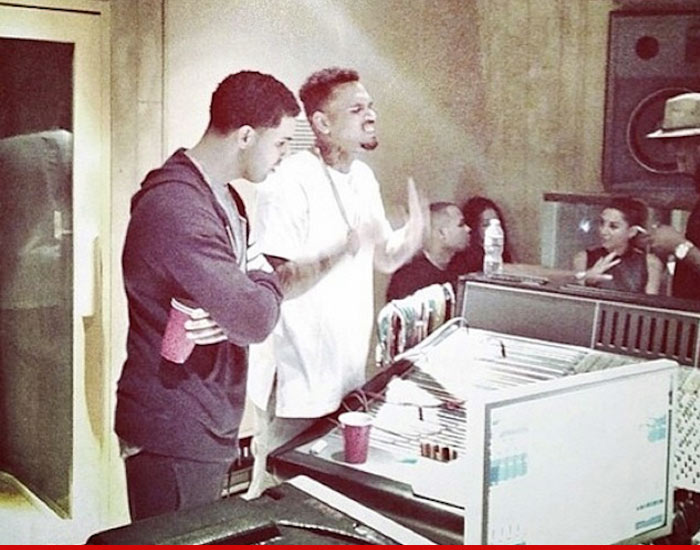 Mortal enemies Chris Brown and Drake proved their long-standing … and sometimes violent Rihanna beef may finally be over for good — and they might be sealing the truce with new music.
Drake posted a pic last night of himself and Chris in a recording studio — and Breezy looks like he's LOVING whatever music they're listening to at the moment. Could a post RiRi collabo be coming?
There were rumors the feud was over, but this is the first visual evidence. Pretty amazing … considering the beef exploded 2 years ago in a massive brawl at W.i.P. nightclub in NYC. Chris and a bodyguard were left bloodied, and NBA star Tony Parker suffered a serious eye injury.
The peace has been brewing since last April when Chris was spotted in a club dancing to "Started From the Bottom" — but, yeah … they've come a really long way.