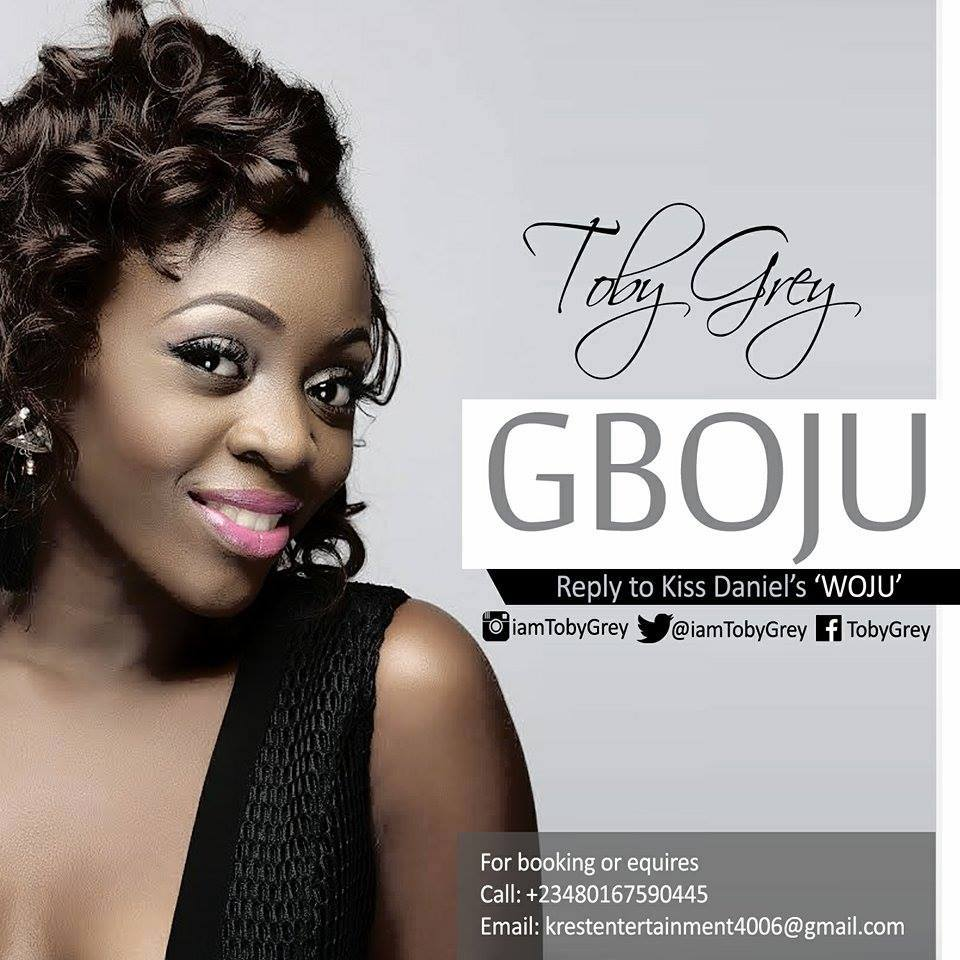 Kiss Daniel's massive Hit Single in 2014, WOJU has got some Female Touches, as Toby Grey decided to reply the track and titles hers 'Gboju'. Its the same Beats, just different lyrical content which I think is really Dope.
Toby's cover version of Woju just might be as impressive as Kiss Daniel's original track.
But first, you'll have to give it listen in order to know if it was a sure hit or a wild miss.!
Check on it.