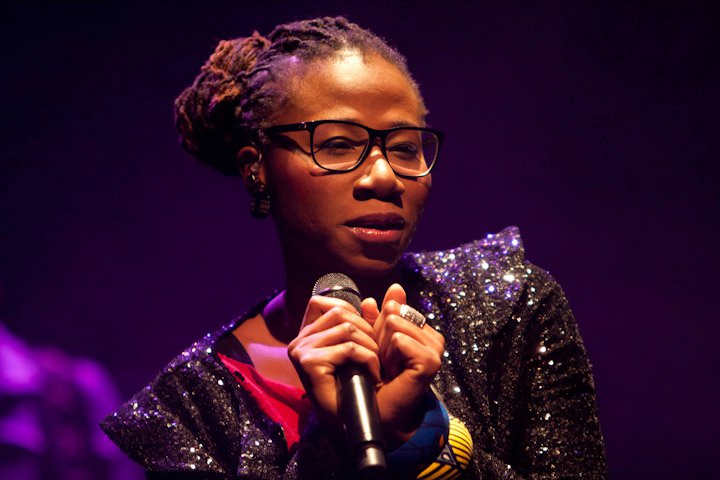 The Singer who is currently on an European Tour for her album, "Bed of Stone" has revealed that her time spent as a muslim played very important roles in her music.
Speaking with My Africa Podcast's Host, Andre Blaze, about her inspirational background, revealing how much time she spent following the teachings of Islam; Asa Said:
"I come from a Muslim background, and I actually had a stint with Islam. I was a Muslim for about 2 years or 3?" Asa said.
"I was after high school I lived with my grandparents. My grandparents were Muslims from Lagos Island, and yes it did influence the way I see things and the way I write."
Asa with Lupita Nyong'o
Speaking Further, Asa emphasised more on the inspiration she received, crediting her religion, Islam as the major factor behind her song 'Awé', a single of her hugely successful self-titled debut album, 'Asa'.
"It influenced the song 'Awé'. You see just near where I used to live, there was a mosque, and we had a munedžim who calls out prayers.
"He would early morning by 5 O'clock, 'Allaaaah'. That was amazing, It just inspired 'Away', so yeah, Islam, Christianity is always going to be part of my history."