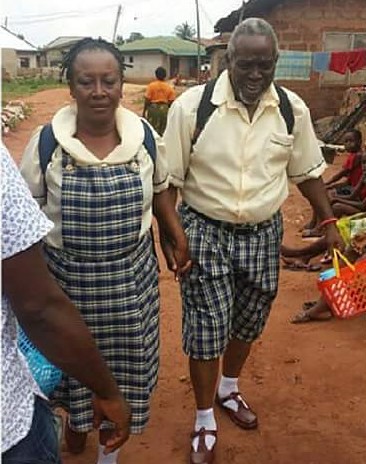 Nollywood veterans, Olu Jacobs and Patience Ozokwo are pictured here in primary school uniforms holding hands.
Observe: Could this photo be photo shopped or it's actually for real, on a real movie set ?
Lemme know what y'all think!
Meanwhile, the both of them fit perfectly in the school uniforms though! Lol.