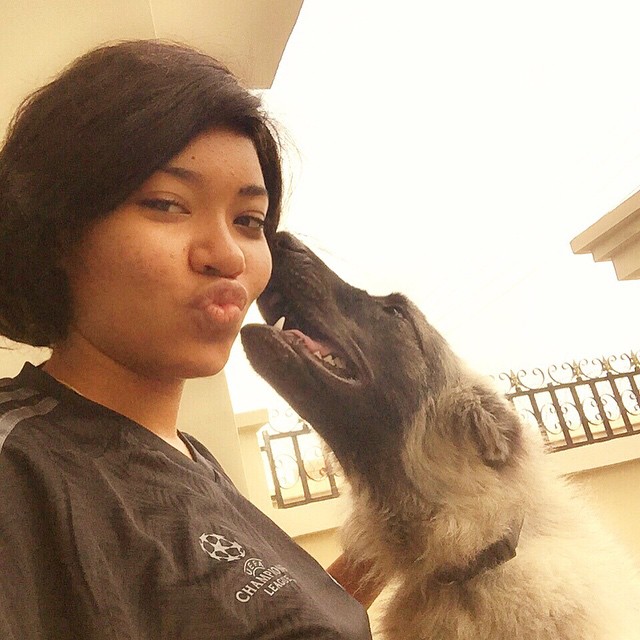 This probably was why he posted a photo of her last week trying to tell us that he has his queen around…. Hmmm
Male sensation, Flavour shared this adorable photo of his pregnant Ex-Beauty queen, Anna Banner, having a nice time with one of his dogs at his house.
She's cute … isn't she ?