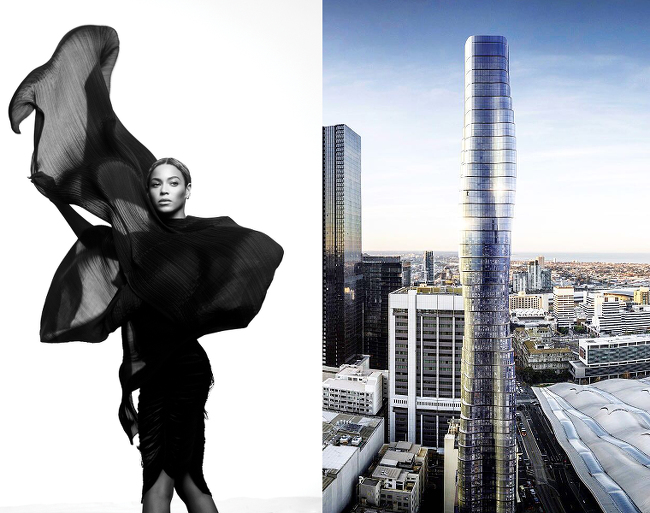 An Australian architectural firm Elenberg Fraser has announced that the development of a 68-story 660 unit tower with a unique curvy design, inspired by Beyoncé.
The inspiration was drawn from Beyonce's fabric-wrapped dancers in her music video for "Ghost" from her Yoncé album.
According to source;
"The complex form – a vertical cantilever – is actually the most effective way to redistribute the building's mass, giving the best results in terms of structural dispersion, frequency oscillation and wind requirements. Art & science? You betcha. For those more on the art than science side, we will reveal that the form does pay homage to something more aesthetic – we're going to trust you've seen the music video for Beyoncé ghost."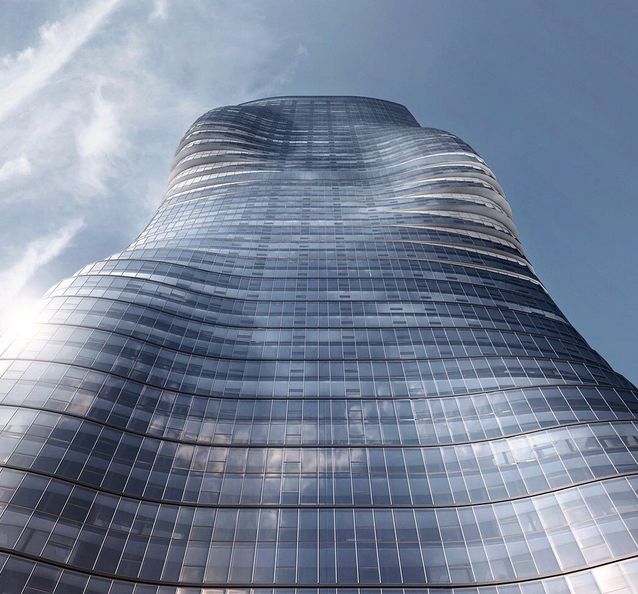 They also revealed that the structure and shape was chosen because of it's ability to withstand extreme climate conditions such as high wind.