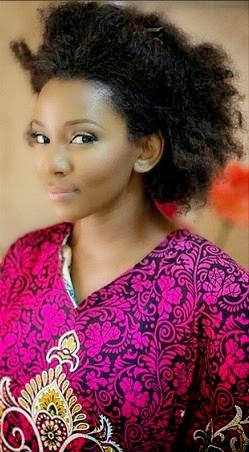 Each time a lovely photo of Genevieve Nnaji emerges, especially photos of her going all natural… I just smile and be like "What a wonderful woman".
Nollywood actress, Genevieve Nnaji is indeed an African beauty and you know to be an African Beauty, you must look good without make-up, wigs, braids or anything.
Although, it's obvious that Genevieve is on make-up in this photo but I'm sure y'all have seen her when she was without it. See below so i may prove my point to y'all.
She really is a confident woman to be rocking her natural hair and i know you love it!
Another photo below: