So this scenario has gone viral on Twitter. A Twitter user confessed that he was watching p*rn when he heard his mom come up the stairs.
The attempt he made to close the window where he was watching p*rn was not successful as his laptop froze. He said smashing it at that time was the smartest thing to do as he would not allow his mom catch him doing his dirty act.
A Twitter user said it was a dumb move as he could have just close the laptop or probably remove the battery… He said he wasn't thinking at that time.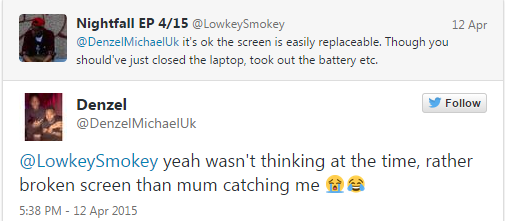 Got us questioning… Smart move or nah ? If it were you … what would you do?