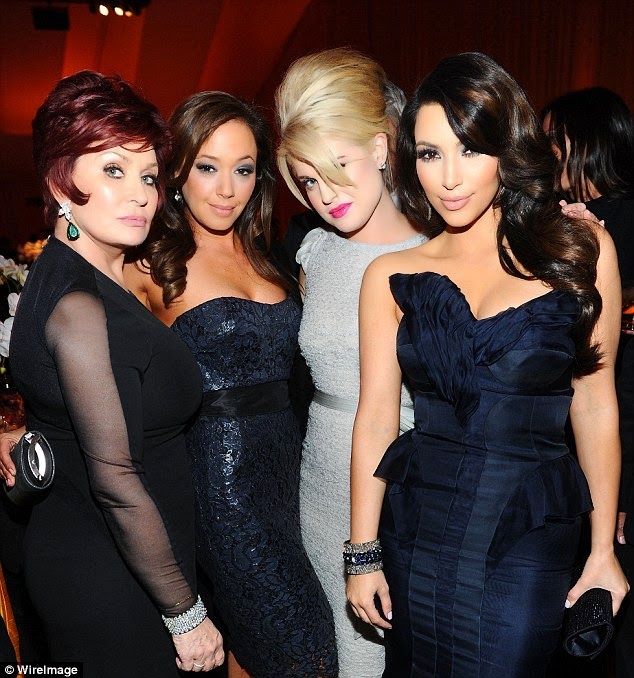 People just can't get enough of the Kardashians! With all these blasting and slamming and abusive comments, it's safe to say that these people slamming them are really Keeping Up With The Kardashians. Lol
X-Factor UK Judge, Sharon Osbourne (The mother of Fashion Police co-host, Kelly Osbourne) has come out to say that the Reality TV stars, The Kardashians, are only famous because of their looks and nothing more.
Speaking with Closer Magazine, She said:
"We're in the limelight as Ozzy is an international star, but their fame is built purely on beauty. Who do you know who has five stunning daughters? Every family has at least one dud!" she said "I've had Kendall on my show and she's charming,' she continued. 'And Kim has influenced a whole generation of young girls – it's quite a responsibility … I respect and like them, but their morals are different to ours.'

Sharon went on to attack Kim personally Saying that she should stop using her daughter North West as 'an accessory' and stop dressing her in ugly couture clothes.
"I know PETA has asked the Kardashians to stop. North isn't an accessory – she shouldn't be wearing ugly couture clothes.'