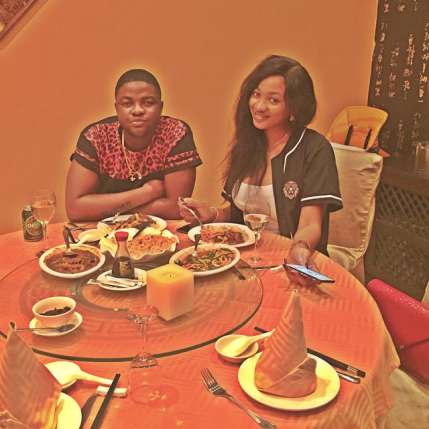 Skales didn't Hold Back as he lashed out at one of his followers on Instagram after the follower posted a negative comment about his girlfriend.
Skales, who yesterday shared the above picture of himself with his girlfriend enjoying a dinner date with the caption: 'A praying girl a praying mum and a praying and very supportive team and fans is all a brother like me needs to flourish…dinner time with BAE,' had a follower," @reys_adama drop a snide remark.
The follower wrote, "Is it this ugly babe who said wizzy can't afford na wah u wissh can fuck him dreama ugly mumu" and in a swift reply,"
Skales replied, "@reys_adama ur mama ain't as cute tho am very sure u are a mistake don't u ever come on ma page with such stupidity."
This has led to a current discourse on Skales Instagram page as followers and fans are taking sides in the comment section. While some are applauding him for his response, others feel he was too rash.