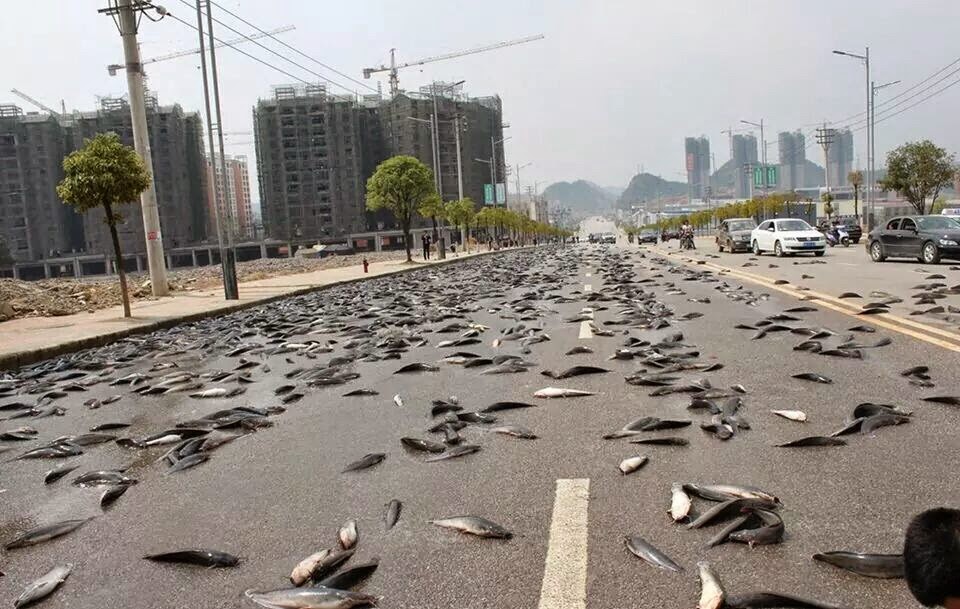 So there's this news that has been hitting social media for a few days now about fishes raining on the streets of Thailand. Lots of people reported that it rained fishes in the country and these photos were used as backup.
You know people now, they swallowed it like it was a warm sharwarma given to them for free… Well, news reaching us now has revealed that there was no actual "supernatural fish rain" in the country but that these fishes fell off from a truck.
Chinese site People's daily reported:
A large truck was carrying 13,600 pounds of catfish through the Southeast Guizhou Kaili City Development Zone when the cargo door accidentally opened, causing catfish to scatter along the highway.