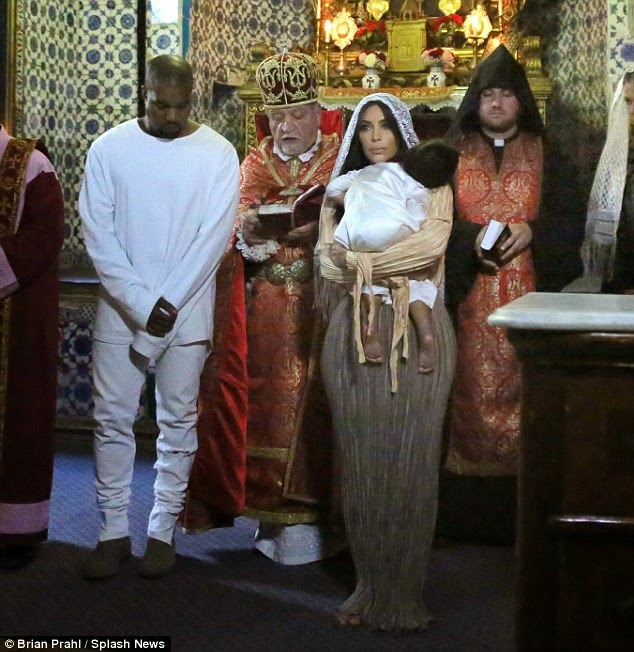 Power couple Kim and Kanye West took their daughter to be baptized in a traditional Armenian ceremony during their recent visit to Jerusalem.
The ceremony which took place at the 12th-Century Saint James Cathedral had Aunt, Khloe in attendance who was also named as her godmother.
North West, after this ceremony, is now a full fleshed member of the Armenian Apostolic Church, which is the oldest National Church in the world.
The West family also visited the Tomb of Jesus.
More photos as you scroll below: