It's only been a month since Tyga's and Blac Chyna's reported split, and he's already fighting off new relationship rumors. Media Takeout reported Monday (Sept. 8) that T-Raw, 24, is dating Kim Kardashian's 17-year-old sister, Kylie Jenner. Kardashian also happens to be close friends with Blac Chyna.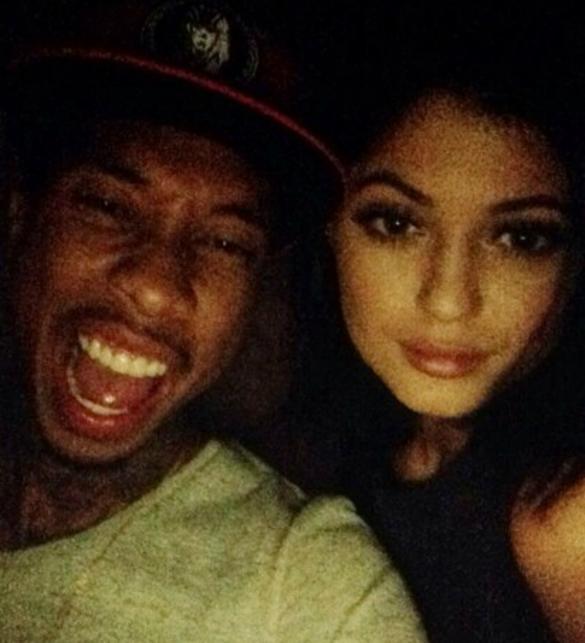 Media Takeout's "TOP SNITCHES" claim the "Rack City" rhymer and Jenner went on a "romantic dinner for two" at Beverly Hills hot spot Phillipe Chow last night. Tyga and Jenner were photographed together and apparently trying to keep a low profile inside the restaurant, which is notorious for celebrity diners and paparazzi. "Our insider managed to SNEAK BACK by their booth and saw the two holding hands," the site says, adding, "as we told you – the AGE OF CONSENT in California is 18 years old. So if Tyga tried any FUNNY BUSINESS…that's a FELONY!"
Tyga responded to the new couple rumors via Twitter, calmly at first. "Rumors come and go But you keep your shadow Everywhere you go it follows," he wrote.
Two hours later he was back on the social networking site — with his caps lock in place — to send out an additional message. "I HATE BLOGS!" tweeted the YMCMB rapper. "DON'T BELIEVE THE RUMORS, BEEN FRIENDS WITH THE FAMILY FOREVER. WERE [sic] ALL JUST FRIENDS."