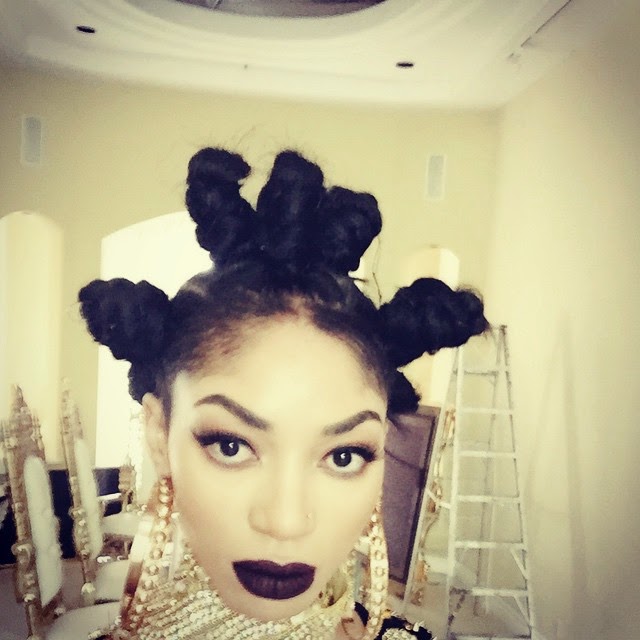 "Beri Beri" crooner, Dencia is seen on set here for her new music video titled, "Say No To Xenophobia". She is rocking a typical African hairstyle which i suspect that after her new music video will become the trend of most women.
The hairstyle is nice though… Makes her look Kinky… If you know what i mean *wink*
What do you think of the hairstyle though?
Another Photo below: