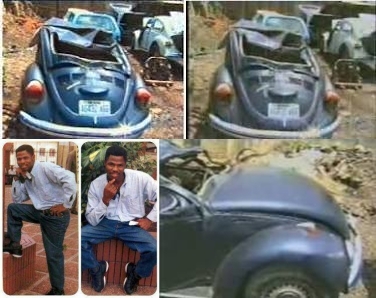 17 years ago, he damaged his two legs in an accident and yet after this terrible incident, he still made music that praises God, he never let his challenge hold him back and since he has been doing gospel music, we all know how almost every motorist, almost every home, almost every shop have at least a copy of Yinka Ayefele's Track/Album.
He took to facebook this morning to show gratitude to God for sparing his life when he was on his way to Abeokuta on this day, 12th December 1997, and he had a ghastly motor accident and he claimed it was his 'TURNING POINT'.
As he posted a photo of himself before and after the accident, he also said:
"ODUNMBAKU" I will for ever be grateful to you my Lord. Thank you all for your love, support and encouragement. When there is life there is hope. 
He also shared photos from his family thanksgiving, see below: