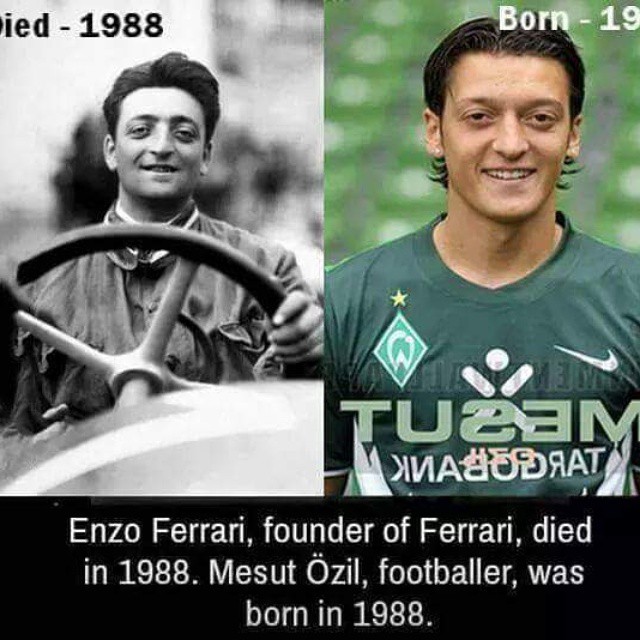 In Yoruba land, they call them "Babatunde". Not many people believe in the reincarnation of souls but this photo is thrilling and may just let some actually believe in the myth of reincarnation.
This photo, trending on Social Media, shows Enzo Ferrari, the founder of Ferrari Motors and New Arsenal player, Mesut Ozil. The resemblance is striking!
Many people believe that Ferrari incarnated to Mesut Ozil. It's almost hard not to believe as Enzo died the same year Mesut Ozil was born.