Talented Nigerian singers, Ruger and BNXN formerly known as Buju, have clashed on Twitter over who has released the bigger hit songs.
It all started when Buju, who released his latest studio album titled "Bad Since' 97" in the early hours of today, took to Twitter to announce that his album is topping the charts.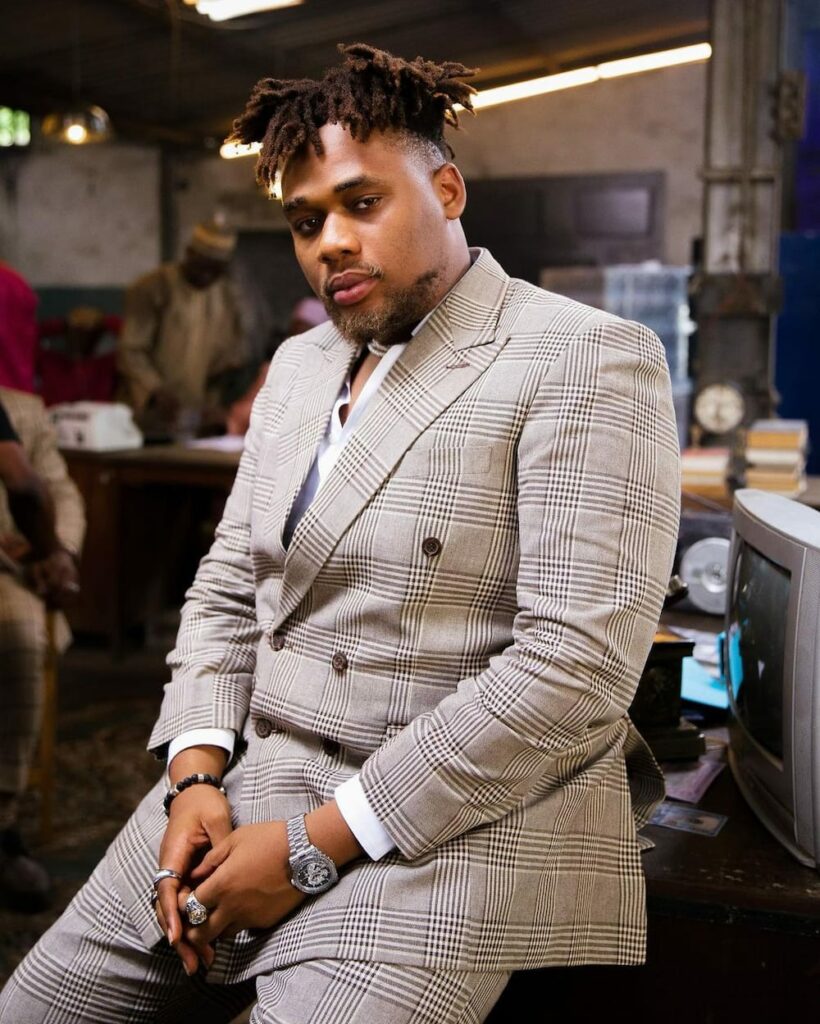 He posted a screenshot of the chart and wrote, "What if I 🤔 what if I 🤔what if I 🤔COOOKKKK👨🏽‍🍳 #BadSince97".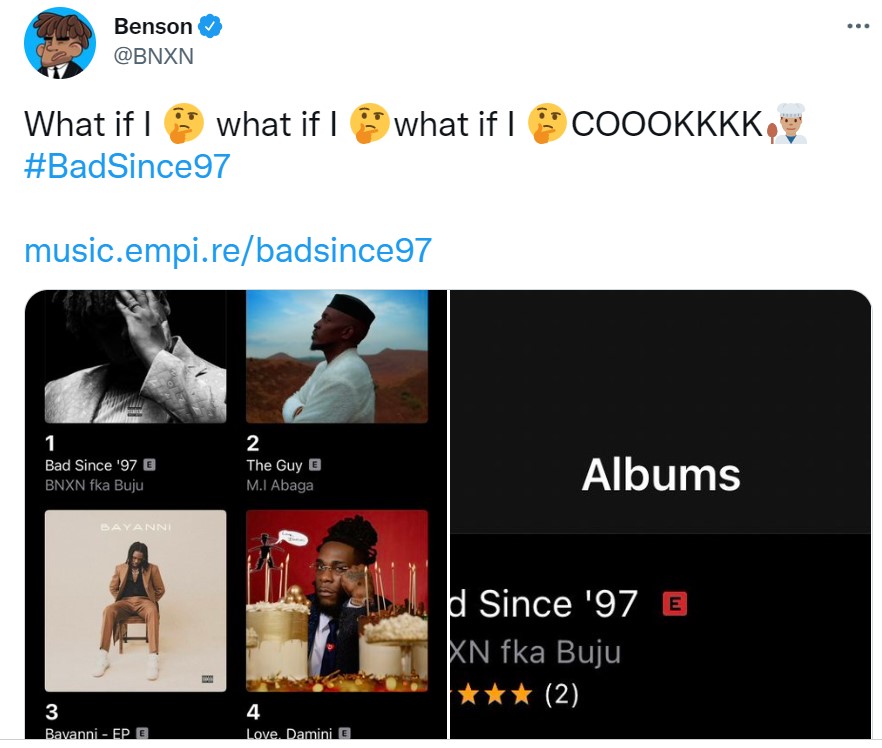 Ruger figured out that Buju was throwing a shade at him because the line "What if I, What if I, What if I" is from his recently released single "Girlfriend", and fired back at him.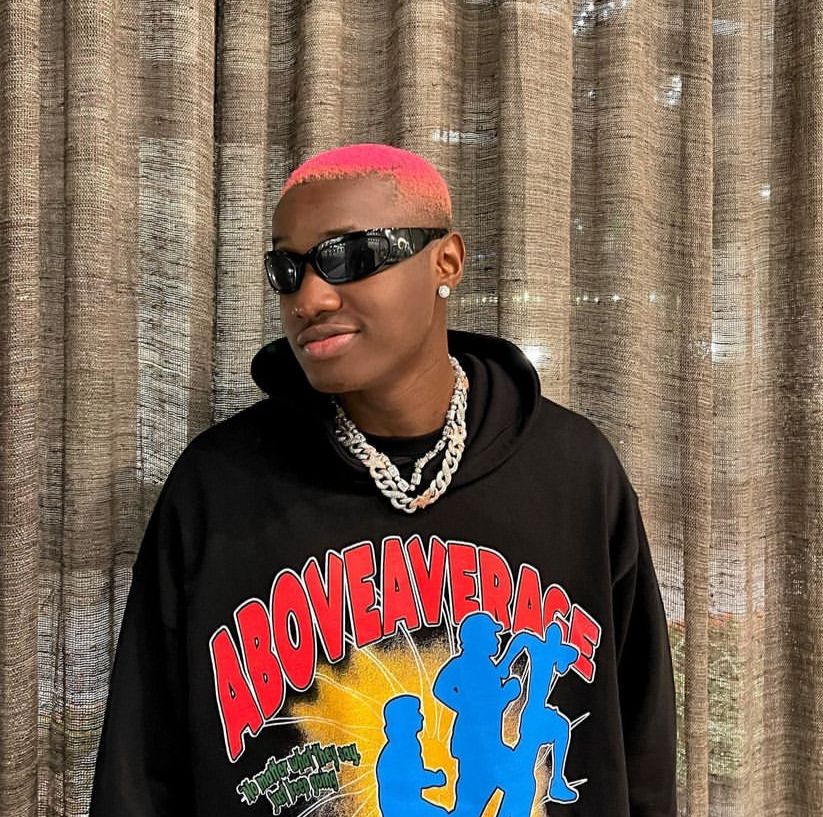 The Jonzing star pointed out that Buju doesn't have a solo hit song as most of his hit songs are features, and fat-shamed him.
"Get a solo hit then talk to me fatty bum bum", Ruger tweeted.
Responding, Buju fired back at Ruger while still gushing over his Number One spot on the chart.
"Project #1 and I didn't have to whine my waist 🥰", he responded.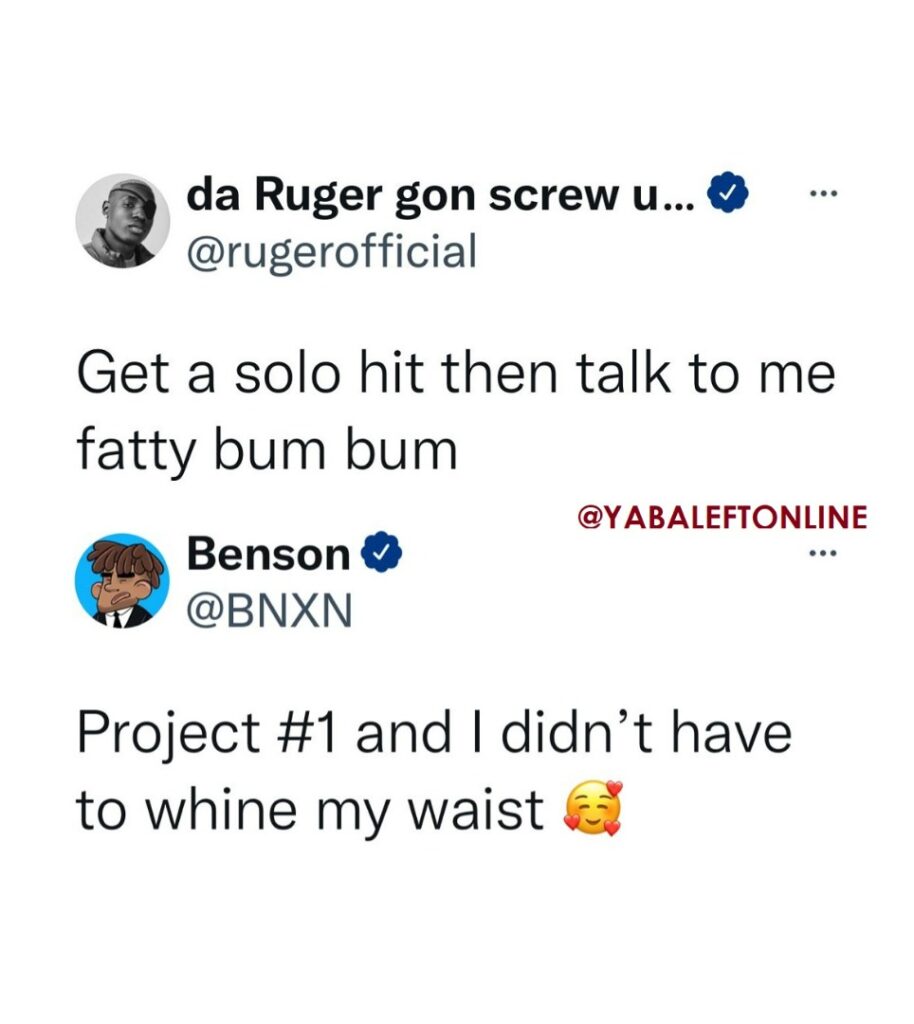 He added that Ruger's recently released albums, "The Second Wave: Deluxe" and "Pandemic" are holding the number 33 and 164 spot on the chart, so he doesn't come close to him.
See below,