A Russian woman who split from her husband and married her stepson has now given birth to his baby – her ex-husband's grandchild.
Lifestyle blogger, Marina Balmasheva, and her 21-year-old husband Vladimir Shavyrin, who she helped raise from the age of seven, welcomed a baby girl over the weekend.
She was previously married to his father Alexey Shavyrin, 45, who now cares for their five adopted children.
The 35-year-old shared pictures of her daughter but revealed her partner had instructed her not to show the girl's face yet.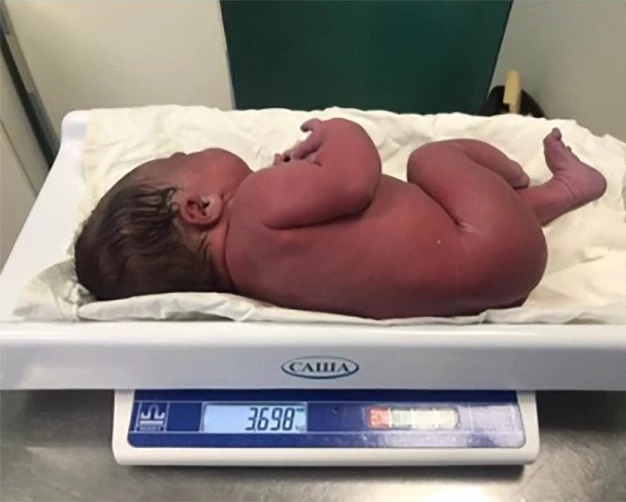 In her words ;

"Dad does not want to show our daughter yet That's why the view is only from the back…
"We are thinking about the name,"
Marina said she calls her toyboy "the most charming blue-eyes in the world".
She said: "So many people tell me to use makeup – make lashes, and curl my pubic hair – because of my young husband.
"But there is one thing – he fell in love with me with all my scars from plastic surgeries, cellulite, excessive skin and personality.
"And I do not want to seem better than what I am."
She also revealed she insisted on a pre-nup so that she keeps all her money and assets in case of divorce from her new husband.