This week Nigerian super actress Omotola Jalade-Ekeinde, 38 celebrated her 20th wedding anniversary with Captain Matthew Ekeinde.
Their 2 decade union has produced four kids. Presently in Hawaii with her hubby, Omotola Jalade-Ekeinde never stops talking about her husband and how is the perfect man for her.
Omotola Jalade-Ekeinde met her husband in church and she was introduced to him by his sister. She was 16 years old at the time. He proposed to her two years later and Omotola said her mother was shocked.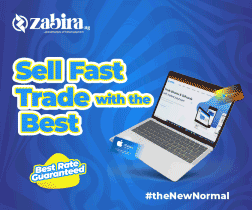 Omotola's mother told Matthew Ekeinde to wait for a while but he was adamant that he wanted to marry Omotola.
Today (Wednesday, March 23, 2016) is Omotola Jalade-Ekeinde's husband's birthday. The actress has asked her fans to drop birthday messages for him on her Instagram account.
Below is a list of six wonderful things Omotola Jalade-Ekeinde has said about her husband.
1) "I don't think there is any man that can handle me apart from my husband. Not because I am a bad person, it is because I am a very strong personality" – Omotola Jalade-Ekeinde in Vanguard 2015.
Click on Next to Read the Rest!!