A 78-year-old man has left many taken aback after he reportedly committed suicide in Kano state.
A Mr. Hassan Chiroma, slit his own throat at the city abattoir in Kano, yesterday, 20th of October, 2015.
Eyewitness said the man was earlier sighted at blacksmith section of the market around midday where he allegedly purchased a knife which he used to commit suicide.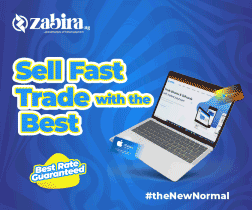 The eyewitness said:
"We mistook him as one of the numerous butchers plying their trade, but we were shocked soon as he turned the same knife against himself. "
The witness, who preferred anonymity, stated that the desperate cry of a man in danger triggered pandemonium among traders who didn't have the courage to watch the horror.
But the police authorities which suspected foul play over the development, has taken into custody four persons in connection with the tragic incident.
The police spokesman in Kano, ASP Magaji Musa Majia, told Vanguard on phone
: "We rushed to the scene and met the septuagenarian in his pool of blood, rushed him to the nearest medical facility where he gave up the ghost.

"We are working on two leads and the likely outcome of our investigation would certainly reveal whether it is suicide or otherwise."
The police spokesman said the command had requested the hospital authorities to carry out autopsy to ascertain factors that led to his death, adding that the corpse would only be released for burial after investigation was completed.
Culled from Vanguard.