A trending video captures the moment an abroad-based Nigerian man discovered that his fiancée is a runs girl after subjecting her to a loyalty test.
It was gathered that the man flew down to Nigeria to surprise his wife-to-be without informing her and decided to test her loyalty.
He reportedly planned with a female acquittance of his fiancée to set her up with a 'juicy' hookup job to see if she would fall for it.
As planned, the lady asked his fiancée if she would be willing to sleep with a client for N150,000, and she agreed to the job.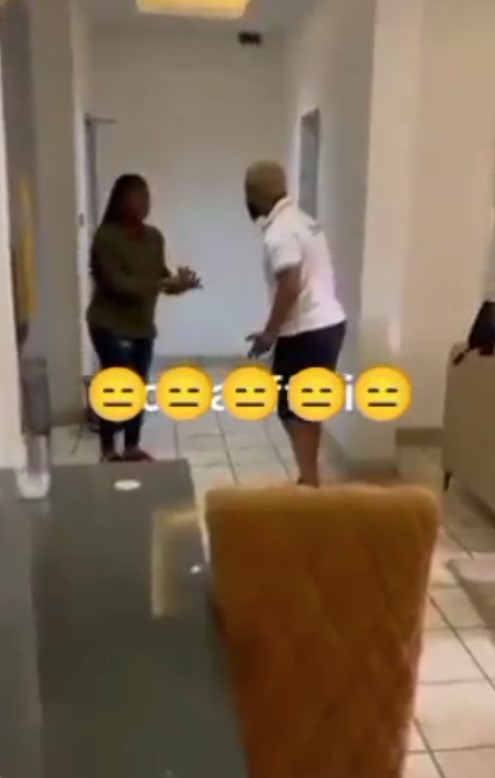 However, she received a rude shock when she got to the hotel room and discovered that the client is her fiancé whom she thought was overseas.
In the viral clip, the aggrieved man was seen confronting his fiancée as he revealed that he gives her monthly allowance and even opened a boutique for her yet she was still not satisfied.
The lady, who felt bad about being caught, fell to her knees and began begging him to forgive her but he maintained that he was done with the relationship and called off their wedding.
Watch the trending video below,