Nigerian activist, Harrison Gwamnishu, has exposed a prayer house inside Mountain of Fire and Miracles Ministry in Okija, Anambra state, where 'mentally unstable' men and women are allegedly being held against their will.
Taking to his Instagram page, Harrison said he visited the location after receiving a distress call from one of the occupants, Ekene, who claimed to have been in chains for the past two years.

He claimed his mum and uncle brought him to the prayer house in 2020 after denying him access to his travel documents.
Harrison said he contacted the police to rescue the occupants, numbering over 100, but they could not help because of lack of manpower.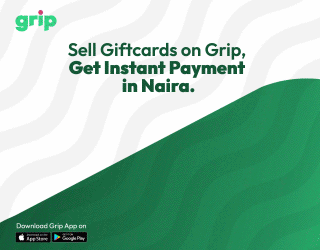 Sharing a video of the facility, he wrote,
"This is not a Prison yard or Psychiatric rehabilitation Centre.
The boy we met in the church told us it's a prayer house.
NO MEDICAL TREATMENT
NO MEDICAL DOCTOR ON SIGHT.
This place is situated within Mountain of Fire and Miracles Ministries OKIJA, Anambra State.
Last two weeks, we received a distress call from one Ekene and today we were at Okija to verify his story.
Ekene told us he's been chained in this detention for the past two years and that his mother and uncle denied him access to his travelling document and brought him to Okija.
We have reached out to Anambra Police Command and DPO Okija but they could not assist us rescue Ekene due to lack of man power.
We are putting up this video and hoping Ekene and others will be heard and the truth about their situations revealed.
PLEASE TAG @mfm_ministries @official_dkolukoya and @ccsoludo to investigate this facility.
THIS PLACE IS CURRENTLY ACCOMODATING MORE THAN 100 PERSONS.
Harrison Gwamnishu
Behind Bars Human Rights"
Watch below,