American actor, Dwayne Johnson also known as 'The Rock', has reacted to photo of police officer who went viral over his uncanny resemblance with him.
The 37-year-old Alabama cop, identified as Eric Fields, became an internet sensation after a collage photo of himself and that of 'The Rock' was shared on the Morgan County Sheriff's Office Facebook page, and netizens were asked to tell the difference. However, some netizens couldn't tell them apart.
The photo quickly went viral on social media with netizens expressing disbelief at the level of resemblance between the cop and the 41-year-old movie star.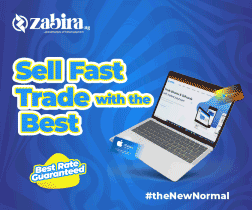 Dwayne Johnson also got wind of the photo and took to his Twitter page to react with extreme shock. He also offered to meet up with the police officer so they can talk about his experience with people mistaking him for the actor.
He wrote on Twitter, "Dwayne reacted to the photo, writing: "Oh s**t! Wow. Guy on the left is way cooler. Stay safe brother and thank you for your service. One day we'll drink @Teremana and I need to hear all your 'Rock stories' because I KNOW you got 'em."
See his tweet below,