Nollywood actor, Samuel Ajibola popularly known for his character 'Spiff' in sitcom, The Johnsons, has replied those claiming his 5-month-old son bares a striking resemblance with Olusegun Obasanjo.
The actor paid a courtesy visit to the former president along with his wife and son recently, and shared photos from the visit on his Instagram page.
However, the pictures was met with mixed reactions from netizens who pointed out an alleged resemblance between the young champ and the politician.
See some comments below,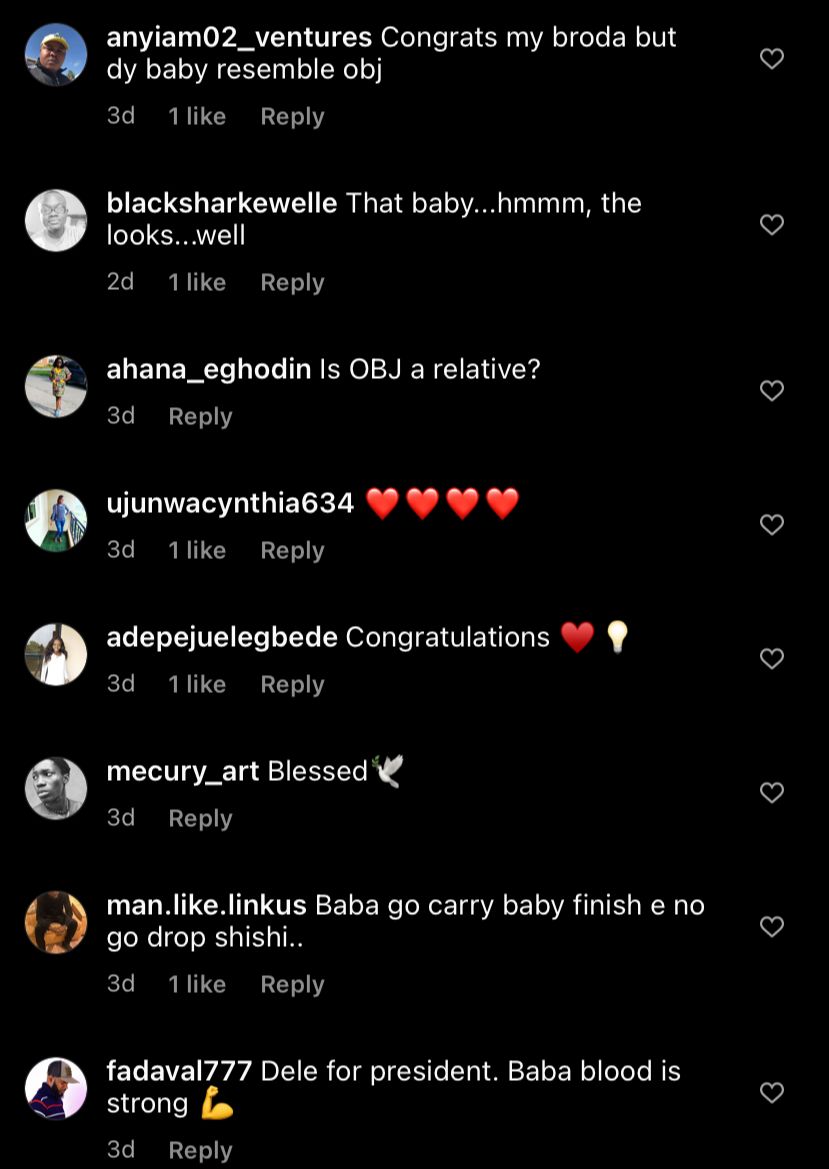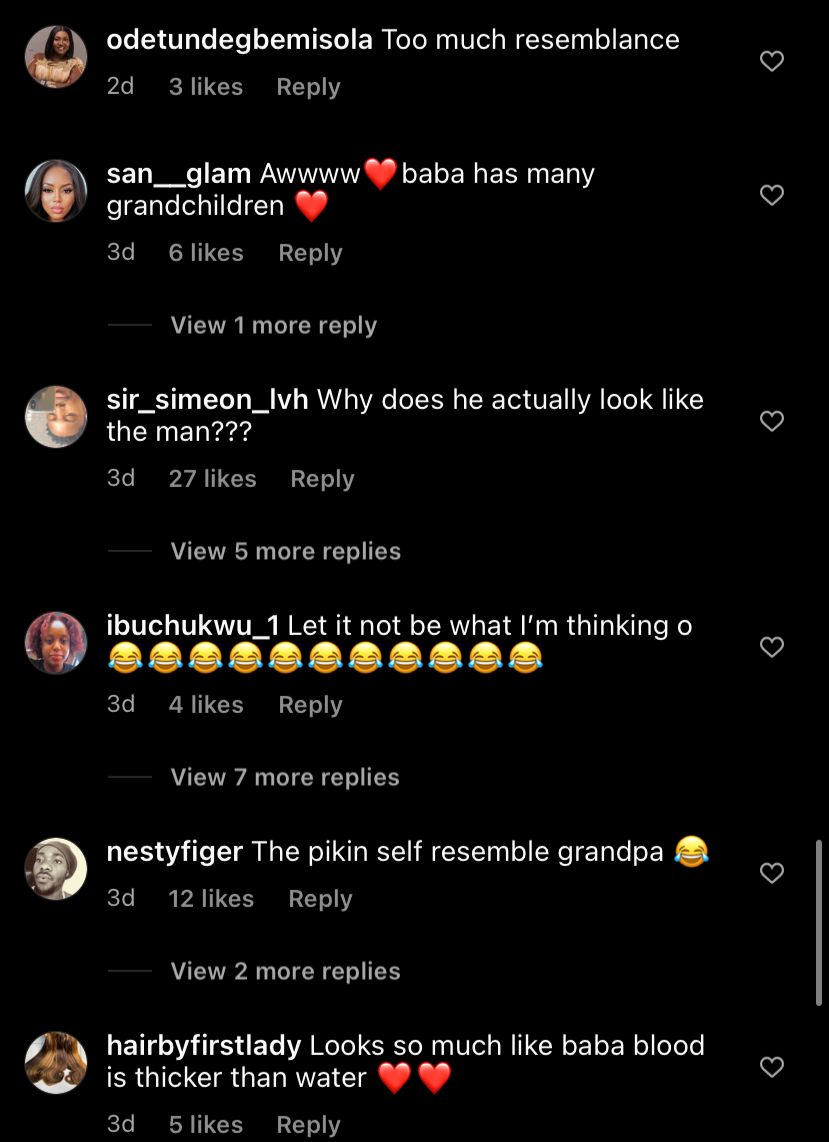 Responding to the speculative comments, Spiff directed those raising questions about his son to God because he's the only one that can reveal why his son looks like Obasanjo.
He wrote,
"For those of you asking yourselves questions about the resemblance, you can direct them to the Almighty. If you are close enough to him, he will surely reveal to you.. One love."
Meanwhile, it's not clear if Spiff or his wife is related to Obasanjo.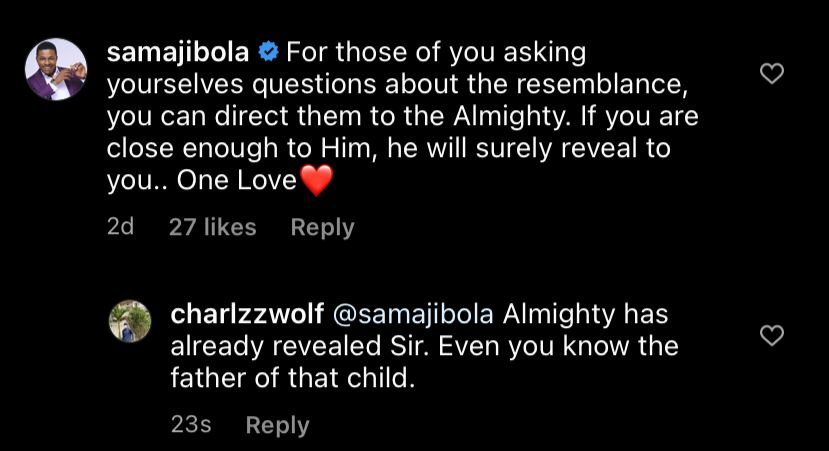 See the pictures below,



A while ago, Spiff narrated how he met his wife whom he got married to in December 2020.
He explained that they were in the same class in primary school and she was the class captain who "always" wrote his name as a noisemaker. Read here