It's a season of joy for popular Nollywood actor, Williams Uchemba and his wife, Brunella Oscar, as they welcome their first child.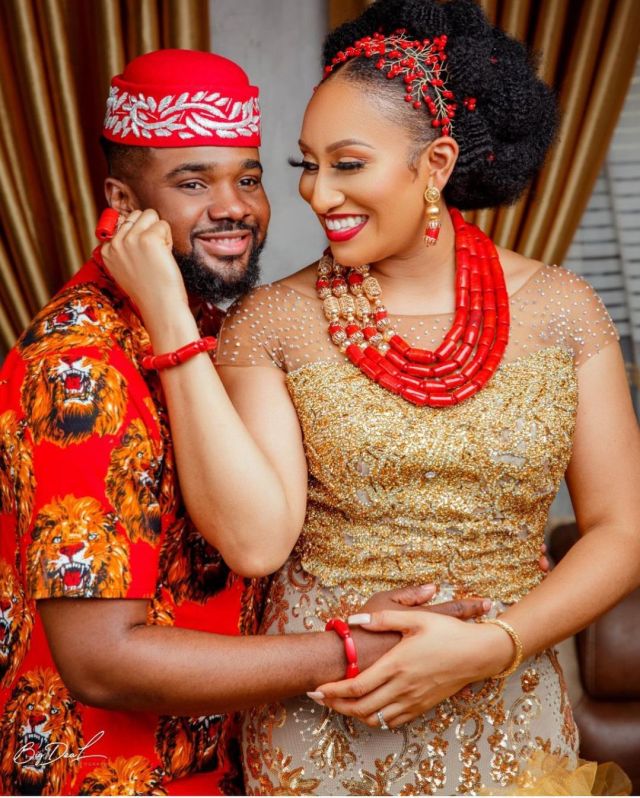 The couple tied the knot in November 2020 and have now become parents barely two years after their society wedding.
Williams took to his Instagram page to share the amazing news with his fans and followers, and disclosed that their little girl has been named "Chikamara Isabella Uchembah".

Sharing a video collage of moments from his wife's pregnancy, the excited father wrote,
"WELCOME HOME
Chikamara Isabella Uchembah (@kamarauchemba)
Thank you for fulfilling my greatest desire of being a Dad❤️❤️ I can't explain how you make me feel but it's been so surreal💞💕 I LOVE YOU."

In a follow-up post, Williams shared photos of himself carrying their bundle of joy and captioned it,
"I can't even explain the kind of love I feel right now holding your helpless little self in my arms. A part of me I never knew came out the night you were born and I'm still trying to get used to it. Now I have a little idea of how God sees us and irrespective of what we do, the unconditional love that passeth human comprehension. And the fact I can't stop looking at your face 😅😅😅Amore di papa' @kamarauchemba ❤️"
Congratulations to them!
Watch the video he shared below,