Massive congratulations are in order for Nollywood actress, Ruth Kadiri and her husband, Mr Ezerika, as they welcome their second child.
The actress took to her Instagram page on Thursday afternoon, July 21, to share the good news with her followers.

She shared a photo of herself cradling the new born along with beautiful pictures from her maternity shoot and wrote,
"Dear Emerald-Chizaram-Ezerika born 20th of July 2022. I want you to know that I prayed for you. Waited for you. Loved you before I met you. And you have made our lives a complete reminder that God answers prayers❤️"
The 34-year-old actress got married to her husband in 2018 and they already have a beautiful daughter together.
See more pictures below,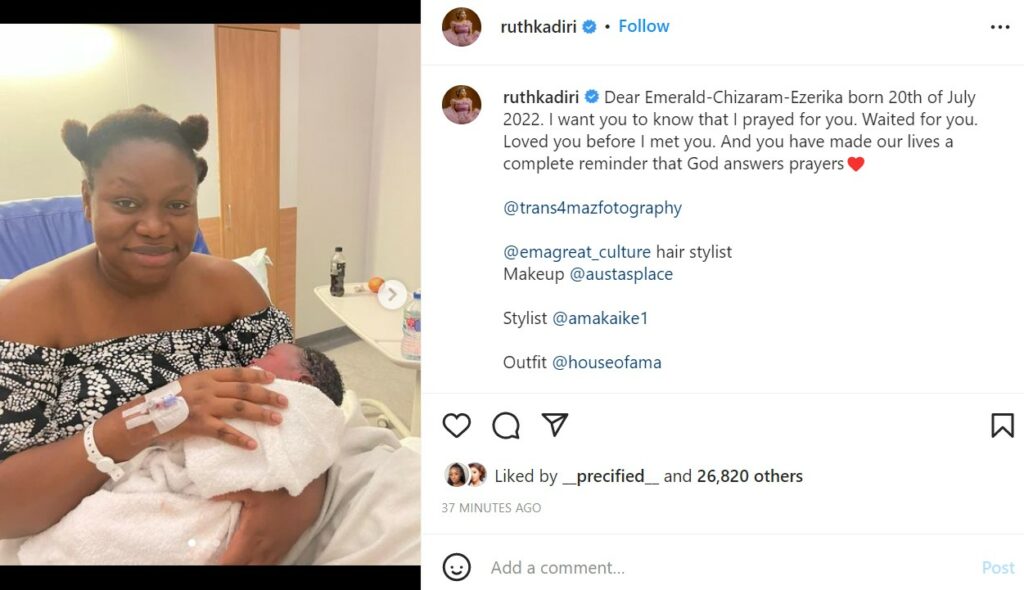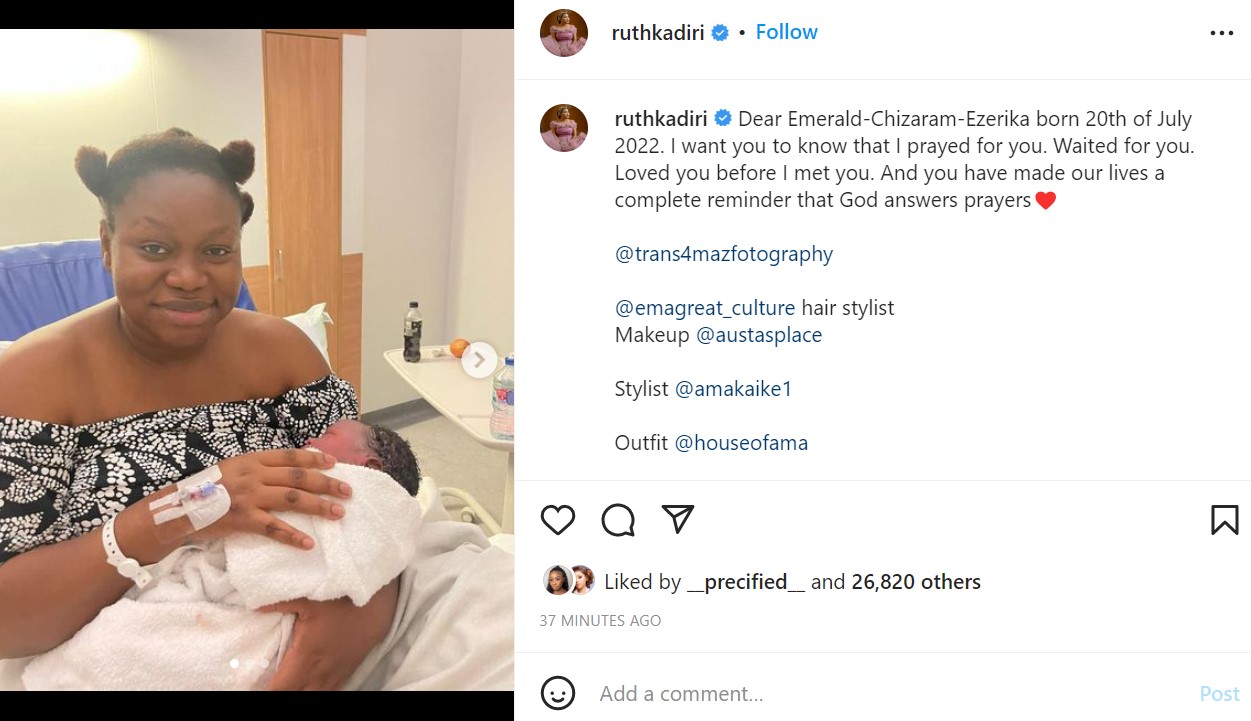 On June 7, Ruth Kadiri lavished praise on her husband, Mr. Ezerika, as he celebrated his birthday.
Ruth Kadiri's spouse clocked a new age today, and she took to Instagram to congratulate him.
In a poignant note to her husband, the actress stated that he has demonstrated to her that service to man and God is not a sign of weakness. She goes on to say that she admires his humility, tranquility, silence, listening ear, headache, and tenacity, among other qualities.
Sharing loved-up photos of them together, though concealing his face, she wrote,
"Happy birthday husband
The man with the brightest smile, a brilliant mind. And the most ambitious man I know. A soft hearted man wrapped in a tough shell. I've seen you serve people, humbly, and as annoying as it is to me, you've shown me that service to man and God is not a sign of weakness. I love you, your humility, your peace, your silence, your listening ear, above all the headache you give me with your stubbornness, happy birthday chief".