Adetutu OJ exposes chat with married man who offered to pay 500k for s*x with her because he fantasies about s*x with an 'ugly' woman
Posted by Opeyemi Soyoye on May 4, 2021
Nigerian model, Adetutu OJ, has leaked her chat with a married man who offered to pay N500,000 for a one-night stand with her.

In the chat, the man tagged her ugly and explained that he fantasizes about having sex with an "ugly" woman and that's why he wants to have sex with the model.

Adetutu who was provoked by his unflattering words, took to her page to share screenshots of her chat with him alongside his photos.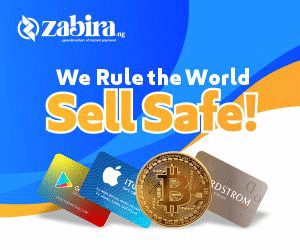 Calling him out on Instagram, she wrote,
"I have been waiting for this person to open their page for over two hours and I'm impatient about it.
My friend told me to play along until I get his pictures.

"He sent them but I don't want to believe the pictures he sent are his because?!!! How can you call me ugly when you look like rat?!!

"Clout chasers in my DMs and it's funny and not funny. I have the ones telling me to come to Dubai. Una wan kill me".</blockquote.

In another post Adetutu revealed returned to her inbox to beg and asked that she takes down the post, as he claimed the post has ruined his marriage.

See all their chats below,
Categories: Entertainment News
0 Responses