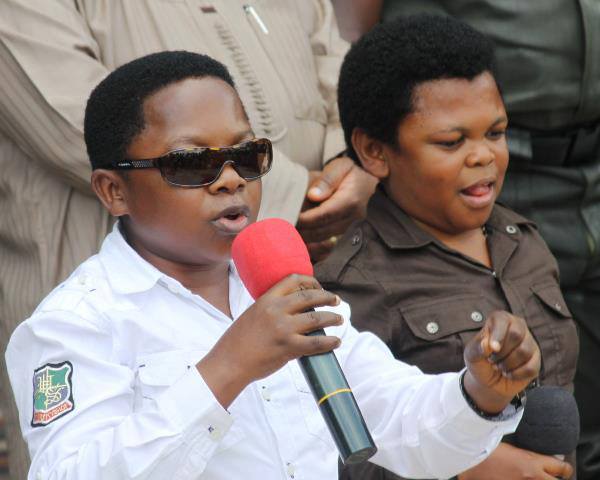 Popular Comic Actors – Chinedu Ikedieze and Osita Iheme popularly known as Aki and Pawpaw respectively have revealed to their fans and those that care to listen their most embarrassing moment.
According to the duo who recently had a chat with newsmen, they were embarrassed by some Italian policemen who mistook them for minors.
READ ALSO: Actor, Osita Iheme's Vehicle Involved In Ghastly Auto Accident
In what the actors with a great sense of humor tagged 'a mix of comedy and embarrassment', they said, "apart from mistaking us for minors, the Italian police had threatened to arrest our promoter for not using baby carrier for us in the car.
The movie stars recalled that they had arrived Italy in company of comedian Julius Agwu for a show, and they were picked up from the airport by their promoter, who was driving them to the hotel they were to lodge when the policemen stopped them at a checkpoint.
The well-known pint-sized actors said they had to alight from the car, show their Nigerian passports to the policemen before they ever believed that they are adults with the physical frame of a child.
READ ALSO: Popular Nigerian Men That Have Been Accused of Bleaching
According to Chinedu (Aki), "I still remember that day and the feeling vividly.
"It was funny," he quipped, adding that "since then, Julius Agwu has been using the incident as joke in some events.

"But people don't know that it's a true life story," he added comically.